Open poll of education system in Jashpur, children working leaving book copy in school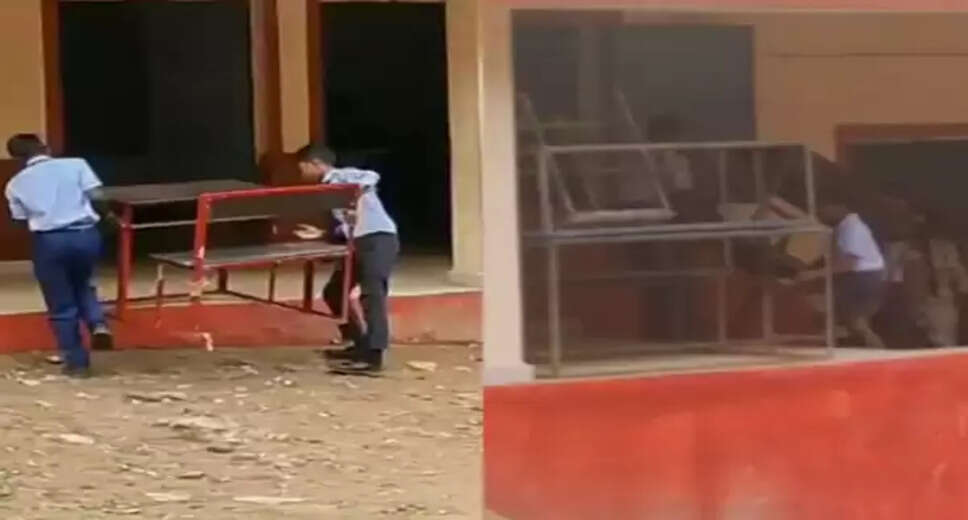 Employment News-In Jashpur, Chhattisgarh, these days, the pictures of the Education Department are continuously coming out. Despite this, neither the education system is improving nor the teachers. Allegations are being made that the District Education Officer is losing control of the schools. Many examples of this have been seen recently. The latest case is of a school located in Manora development block of Jashpur, where children are seen helping in school work.

Children shifting tables and desks
Manora belongs to a school located in the block, where a video of school children getting labor work done in uniform has surfaced. In the above video, children are seen shifting desks and tables. On investigation in the matter, it was found that at present no responsible employee is also posted under the system.
Therefore children are made to shift tables and desks daily. Children shift tables, desks in terms of seating arrangement.
What is the Block Education Officer called?
This picture of children getting labor in the school seems to be opening the pole of the education system of the district. Manora Development Block Education Officer Udit Chauhan has spoken of investigation in the matter. He said that it is not appropriate to make children do any work, if they are getting desks and benches removed from children, then it is wrong. It will be investigated immediately and the information will be sent to the higher authorities.