On the question asked in the Political Science paper, the Center sought answers from the Rajasthan Education Department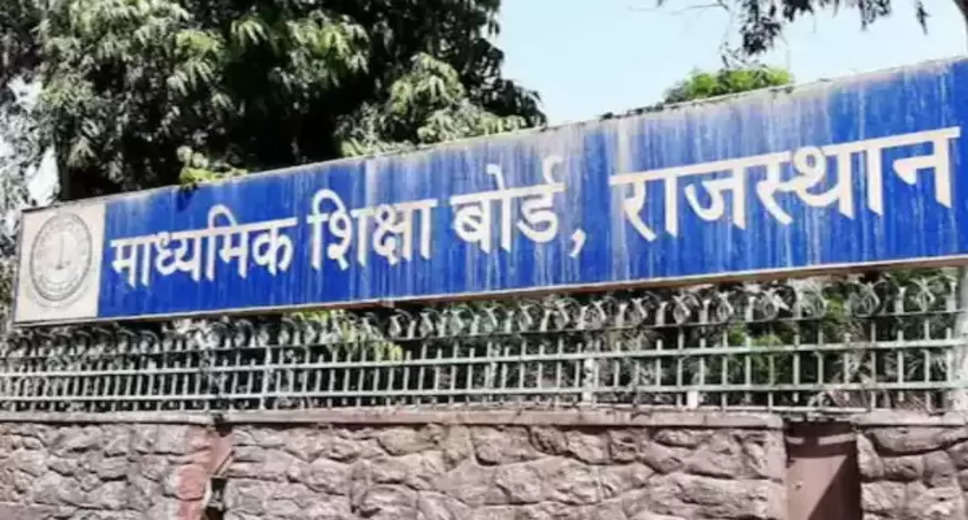 Employment News-Recently some questions related to Congress were asked in the examination of Rajasthan Board of Secondary Education. In this regard, the Union Education Ministry has sought a reply from the Rajasthan Education Department. Let us tell you that this is the first time when so many questions related to a political party have been asked in the state board exam paper.
Recently, the board's 12th Political Science paper was held, in which some questions related to political parties were asked. These questions were directly related to the Congress. The opposition had also raised questions regarding this. The BJP had alleged that it was a mentality to please the Gandhi family. At the same time, the Ministry of Education has sought an answer on this.
Education Minister of Rajasthan gave this clarification
At the same time, Rajasthan Education Minister BD Kalla clarified that the board is an autonomous body. It is the board's own right to prepare the question paper. The government has no interference in this. On the other hand, Rajasthan's PhD Minister Mahesh Joshi says that what is wrong in this, if questions related to Congress were asked, what happened? Congress is a big political party. At present, questions related to parties are sometimes asked in board examinations, but what is the point of asking such a large number and related to one party, it is beyond comprehension.
These questions asked in the exam
Briefly discuss the Congress as a social and ideological alliance.
The Age of One Party Dominance and the Congress System – Challenges and Restoration.
How many seats did the Congress win in the 1984 Lok Sabha elections?
Which party dominated the first three general elections in India and what is happening.
Discuss under what circumstances did the Congress contest the 1967 general election and what was its mandate.
In the general election of 1971, there was an election for the restoration of the Congress. Explain it.
Who gave the slogan to remove poverty?
After the 2004 Lok Sabha elections, there was a broad consensus among most of the parties on many important issues. Briefly discuss any two of these.