Notices will be issued to teachers of schools running tuition centers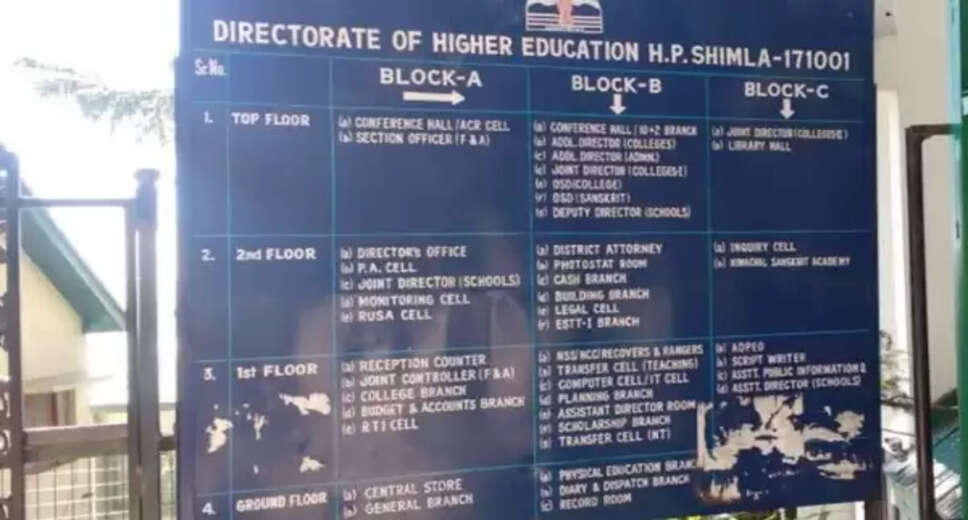 Employment News-Notices will be issued to teachers of private schools running tuition centers in Himachal Pradesh. The Directorate of Higher Education, taking strict cognizance of complaints from parents, has summoned the records of such teachers from the principals of private schools in many districts including Shimla. Director of Higher Education Dr. Amarjeet Kumar Sharma informed that notices will be issued to the teachers of private schools teaching tuition through District Deputy Directors. Parents of eight teachers of private schools in the capital have complained in writing to the directors of higher and elementary education. A copy of the complaint has also been sent to the President, Prime Minister, Chief Minister, Chief Justice of High Court, Education Minister and Education Secretary. In the complaint given to the Directorate of Education, the parents have alleged that these teachers of big private schools in the city pressurize the children to take tuitions from them.
Children who do not study tuition are ignored in school classes. Complaints have been made to the school principals many times in this regard but nothing is being heard. Referring to Section 27 of the Right to Education Act 2009, the parents said that no teacher serving in CBSE schools can open a tuition centre. Despite this, some teachers have opened tuition centers. The parents have given the information of the teachers along with their schools and tuition centers to the Directorate of Education. On the other hand, Major General retired Atul Kaushik, chairman of the Private Educational Institutions Regulatory Commission, said that some parents have also lodged complaints with the commission. Action will be taken on this matter soon.