New experiment of education department to make studies interesting, will also take students for a walk around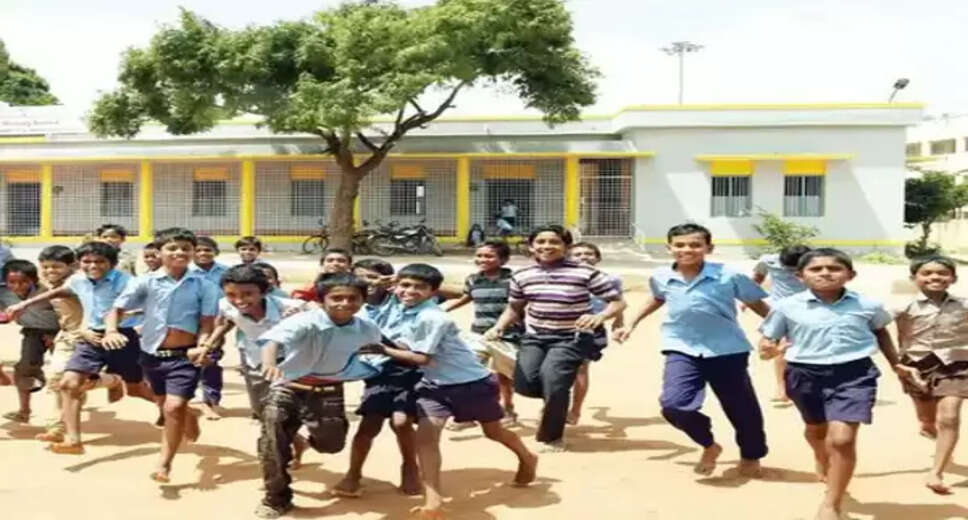 Employment News-In Chhattisgarh, from the new academic session, the use of school without bags can start. The Education Department has issued instructions to keep declaring any day in the schools to not bring bags for the students. On this day, arrangements will be made to show the work of local artisans, laborers, businessmen to the children who reach school without school bags so that they can get acquainted with these professions.
The School Education Department has given special emphasis on the attendance of children in the new academic session. In the instructions issued to all the district education officers, it has been said that due to the corona lockdown, there has been a change in the habit of regular attendance of the children in the school. In such a situation, special efforts should be made for the regular attendance of the children in the upcoming academic session. All the schools have been asked to get acquainted with the various businesses around them for a few days, especially during the holidays.
For this, children will be introduced with local skilled workers for the development of such essential and useful skills. By organizing bagless days, children will be given proper opportunities to learn various useful skills. The School Education Department has also asked the community meetings through the School Management Committee to motivate them to send their children to regular schools.
If many days do not come, then friends will reach home
District education officers have been asked to identify the children with 100% regular attendance and work towards rewarding such children every month. Trying to find out the reasons by sending other students to the homes of students with irregular attendance. Necessary arrangements should be made to send the children to regular school after informing their parents.
The headmaster has to ensure that no class remains vacant
The headmaster should pay special attention that no class is left empty. Due to lack of regular classes, children gradually drop out of school. Teachers should also be regularly present in the class and try to conduct their classes in an interesting and practical way.
Parents also need to be responsible
According to the instructions, parents should be made to agree that they should discuss daily with their children about what they learned in school that day. Require the attendance of all students to take the test, ensuring that they take regular tests based on the lessons learned each week.