Manish Sisodia said - have an open debate on education, then you will know who is better here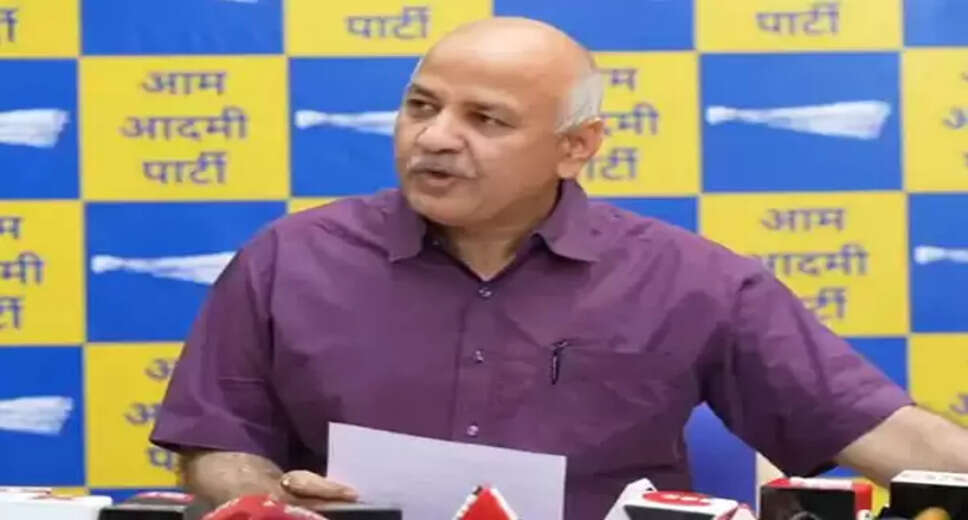 Employment News-In the Delhi government, Deputy Chief Minister and Education Minister Manish Sisodia has challenged Himachal Pradesh Education Minister Govind Singh Thakur for an open debate on education. Sisodia tweeted and said that it is heartening to see that the discussion on education has started in Himachal.
Manish Sisodia told Govind Singh Thakur that you show us the schools of Himachal. We will show you schools in Delhi. During this there will be a debate on education. After this the public will decide for themselves which state's school and education is better. After this tweet of Sisodia, the political mercury in the state has become hotter.
AAP leaders showing dreams to people: Jamwal
BJP state general secretary and political advisor to the chief minister Trilok Jamwal said that AAP leaders are only showing dreams to the people of Himachal. Sisodia is a political tourist in Himachal and he is only coming to the state for a holiday. Himachal Pradesh ranks second in the country in terms of education standards, while Delhi ranks 11th. From 2015 to 2021, 16 schools were closed in Delhi. There are total 1030 schools in Delhi and out of these 745 schools do not have principals and 416 schools do not have vice principals.
Sisodia who attacked Jairam Sarkar in Shimla
Let us inform that Manish Sisodia had come on Shimla tour 4 days ago. He spoke to parents and teachers of many children here. He expressed surprise that the government schools of Himachal were running with the help of one teacher each. He accused the Chief Minister Jai Ram Sarkar of ruining education. On this, the education minister of the state and BJP leaders retaliated. After this, Manish Sisodia gave an open challenge to the debate by tweeting.
AAP trying to make education an issue
Manish Sisodia is continuously attacking the state government for the education of Himachal before the assembly elections. Sisodia wants to make education an issue in the elections as schools in Delhi are being praised across the country. It is being claimed that leaving private schools in Delhi, children are coming to government schools. That is why the Delhi government is talking about the Kejriwal model of governance regarding education.