Jhunjhunu: MD School Chirawa created record, Rajasthan tops again in 12th science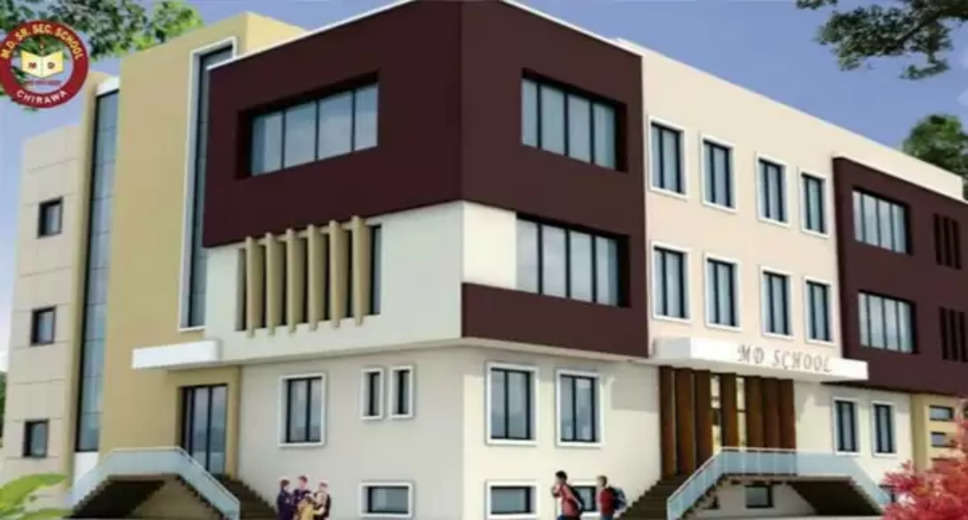 Employment News- MD School in Jhunjhunu's Chirawa has brought laurels to the entire state. The school has penetrated into Shekhawati's education in just seven years. Due to which she has become the king of Rajasthan. In seven years, hundreds of students have completed their dreams of becoming doctors and engineers by studying from here. Due to the tireless efforts of the students and teachers, this time the MD School has broken all the records in the 12th science subject and has elevated the name in the field of education in the state.
Let us tell you that MD School was established seven years ago in 2015 by young educationist Sunil Dangi with just 350 children. Under the leadership and direction of Sunil Dangi, the school worked hard to establish MD School as the best science school in Shekhawati. Sunil Dangi tells about the hard work of his school team that, in this school, we provide science skills and practical best knowledge to the children, so that every student who comes out of school will do his best in university, IIT or medical institutions. Give.
About the achievements of the school, Chairman Sunil Dangi said that, all the success achieved by his school in seven years is due to hard work and dedication. Those were not easy to get. For which he gives credit to his team, management, working, study, parents' trust and teachers along with students.
hard work and hard work paid off
Due to this hard work and hard work of the school, recently her school student Jayshree got admission in AIIMS Delhi by securing 200 marks out of 720. Not only this, there are many such students who have been successful in taking admission in higher institutions in IIT Kanpur, Delhi and others along with 12th studies.
In 2017, Shekhawati was given the topper of 12th science in the form of school student Anupama Sharma. So this time cracking all the records, for the first time in Rajasthan, any school has brought students to both the first and second places. Among them, Tanupriya, who stood first, has created history by getting 497 marks out of 500 in class 12th science. Also, Chirawa's MD School has the highest number of students who have secured more than 90 percent marks in 10th also.
Seeing the success of the school, Chairman Sunil Dangi said that this time the Faculty of Agriculture has also been opened in his school. Which is the only private school in Jhunjhunu district. Which has also been recognized by the Faculty of Agriculture. This has been started because our area is an agriculture based sector. Apart from this, the demand of youth with agricultural subjects has also increased. Even agriculture specialists are being sought in banks. Therefore, the youth should get maximum employment opportunities, so the subject of agriculture has been started from this year.
Students come from many districts
Sunil Dangi, chairman of MD School, said that here, children come from Jhunjhunu, Sikar, Churu, Alwar, Banswara, Dungarpur, Nagaur, Ajmer, besides other places like Loharu, Narnaul and Bhiwani of Haryana to study in hostels. . He told that three hours of night classes are organized for the hostel students at night. At the same time, apart from stress free environment, special care is taken of healthy food. So that with a healthy mind and healthy body, the child can get education and give flight to his dreams.