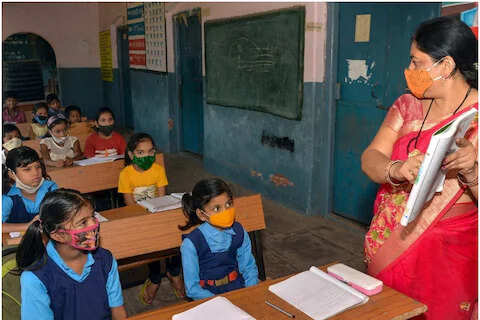 Employment News-School-colleges and other educational institutions were closed from the year 2020 due to corona virus infection. Now schools have been opened in 2022 after registering a decline in the cases of corona infection (Coronavirus In India). This year the havoc of summer has increased, due to which everyone is very upset.
The Ministry of Education has issued some important guidelines to protect schools from summer vacation and children from heat wave. It is mandatory for everyone to follow them. In this, new orders have been given regarding the school timings to the uniforms of the children. If your summer vacation has not started yet, then you must know these guidelines.
1- Schools can be opened from 7 am. Also, the duration of studies can also be reduced.
During school assembly, games period, etc., care should be taken that children are not exposed to sunlight.
3- There should not be too many students in the school bus/van and they should have drinking water facility and medical kit as well.
4- Students are advised to keep a bottle of water with them and do not stay in the sun at all.
Keep your head covered with a cap or umbrella and keep drinking water even if you are not thirsty.
6- Before going to school, leave home after eating something. Staying empty stomach should be avoided during this season.
7- Do not eat junk food or too spicy food.
8- If you are feeling weak, dizzy or feeling vomiting, then definitely consult a doctor without delay.
Share this story