Hon'ble government increased the budget of education and health, Punjab increased steps towards Delhi model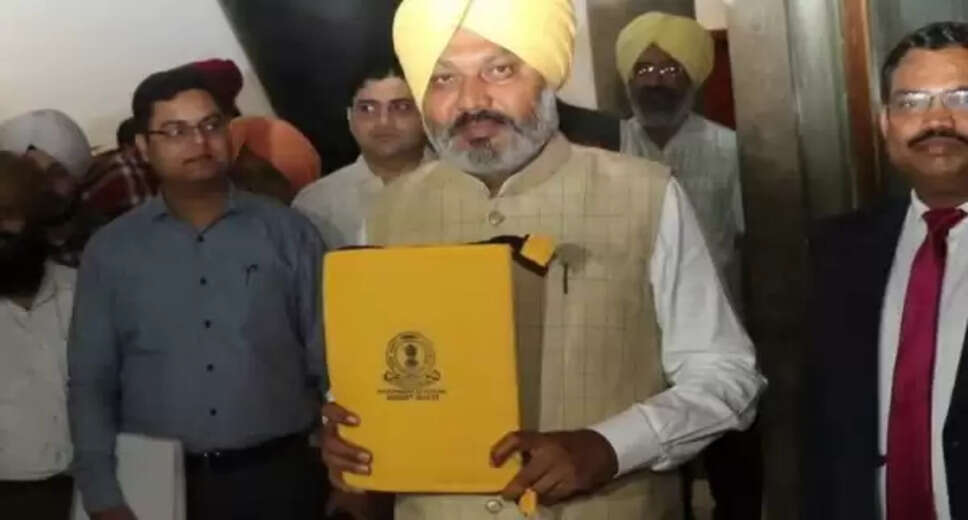 Employment News-After the formation of the AAP government in Punjab, all preparations are going on to implement the Delhi model. Monday's budget focused on education and health and for 2022-23, the education budget was increased by 16 and health by 24 per cent. The issue of poor condition of government schools in Punjab had cropped up before the Punjab elections and AAP had promised that Punjab's schools would become a model after the elections. Similarly, the Mohalla Clinic was heavily redeemed by the Aam Aadmi Party during its election campaign.
The health budget has been increased by 23.80 percent to 4731 crores as compared to last year i.e. 2021-22. By the end of this year, 117 Mohalla Clinics will be built from 77 crores. 75 will start working from this 15th August. Government super specialty hospitals will be set up in Patiala and Faridkot in two years. Three more such hospitals will be built by 2027. Delhi's angel scheme will be implemented in Punjab. The government will honor the one who took the injured to the hospital.
Managers will be posted in government schools
Managers will be appointed in government schools, who will look after the work of cleaning, toilet, drinking water, paint, repair of fans etc. in the school. Earlier, teachers used to arrange paint in schools, which affected education. 123 crore has been kept for this. At the same time, 30 crore rupees have been kept for the training of teachers in the country and abroad.
100 schools will be made as Schools of Eminence. These schools will be from pre-primary to 12th. Through digital classrooms, well-equipped labs, vocational training, students will be prepared for world-class competition. 200 crore will be spent on this.
Digital classrooms to be created
Modern digital classrooms will be set up in 500 government schools. 40 crore will be spent on this. 424 crore will upgrade the infrastructure of government schools. Uniforms will be given to all students from class 1st to 8th in government schools from 23 crores. Children of class 11 will be able to give their suggestions regarding startup. They will get an incentive amount of Rs. 50 crore has been kept for this.
All these schemes and schemes are going on in Delhi, which are being brought to Punjab. In Punjab, the Aam Aadmi Party government contested the elections by making education and health the main issues. AAP's women's wing head Rajwinder Kaur Thiada says that both education and health were kept away from the people by the traditional parties of Punjab. The condition of hospitals and schools in Punjab was deteriorating. This was the reason that the education mafia had become dominant. The first budget of Punjab is going to break the back of the mafia. Schools and hospitals and Mohalla clinics in Punjab will be a great example in the whole country.
Senior Aam Aadmi Party leader and Lok Sabha in-charge Mangal Singh Basi says that the previous governments never focused on health and education. This is the first time that the budget for education and health has been increased as soon as the AAP government is formed. For 2022-23, the budget for education has been increased by 16% and for health by 24%. This is the main agenda of the Aam Aadmi Party and the mission of Delhi CM Arvind Kejriwal, which is being fulfilled in Punjab.