Himachal Pradesh Education Board increased the scholarship of 10th and 12th, now the scholarship will be increased by 5 thousand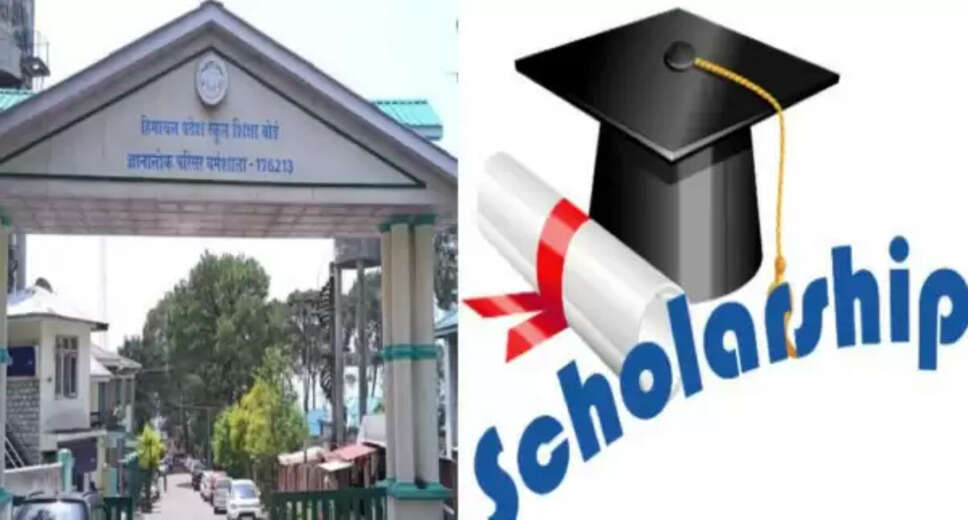 Employment News-Himachal Pradesh Board of School Education has increased the scholarship given to the meritorious by Rs 5 thousand. In addition, 5 single girl child in class 10th and 12th will be given scholarship on behalf of the board. For this, the board's budget of Rs 196 crore has also been approved. This important decision has been taken in the board's 118th meeting held under the chairmanship of Dr. Suresh Kumar Soni, chairman of the board, at the board's headquarters, Dharamsala on Friday.
Know how much money increased
Let us tell you, the scholarship given by the board to the meritorious students of class 10th and 12th has been increased. The scholarship amount given by the board to about 400 meritorious students of 10th class for two years has been increased from 7200 to 12 thousand. Whereas, while increasing the scholarship given to 100-100 children in the subject of Arts, Commerce in class 12th, it has been increased from Rs.10 thousand to Rs.15 thousand. At the same time, the scholarship amount given to the meritorious subjects of science in class 12th has been increased from Rs.12 thousand to Rs.17 thousand.
also changed
Radhakrishnan Scholarship is also given by the board to 14th-14th meritorious students of 10th and 12th. In which changes have been made, under which this scholarship will be provided to 2 single girl child in class 10th. Whereas in class 12th, stream wise 1-1 single girl child will be given scholarship. Significantly, the board has a corpus fund, which is currently close to 21 lakhs. There are directions of the High Court that this fund should be used for good works, due to which the interest received every year by the board from the amount of this fund is used for giving scholarship.
The chairman of the board said this
The board chairman said that decisions related to employees have also been taken in the meeting. Board President Dr. Soni said that children will be taught Sanskrit from third to fifth grade. Whose books have been published by the board, as well as books for Vedic subjects from class 6th to 10th have been prepared. Apart from this, amendments have also been made in the subject of moral education and freedom struggle, he said.