Punjab Budget: Focus on Education, Health and Agriculture, 15 to 20 percent growth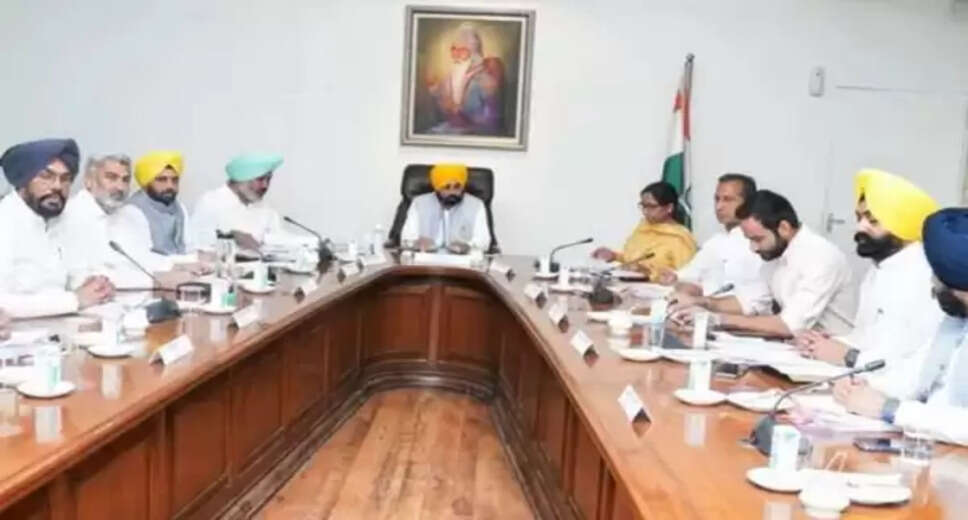 Employment News-The budget to be presented in Punjab during the assembly session on June 27 will be different from the budgets presented so far. In this budget, the new government is focusing on education, health and agriculture. The new government will increase the expenditure in these areas by 15 to 20 percent so far. At the same time, the new government will emphasize in collecting more tax from excise duty and raising revenue from the sale of minerals.
The Aam Aadmi Party (AAP) is going to present this year's budget in the assembly session starting on Friday. According to the officials of the Finance Department, the budget proposals are being finalized at this time. In this budget, the new government has substantially increased the allocation for education, health and agriculture sectors. Officials have projected the allocation in these sectors to be around 15-20 per cent as compared to the last few years. If we look at the data of the last six years, it is known that only 1.2 or 2.0 percent of the budget allocation was in the education, health and agriculture sectors. Till now the highest percentage of fund allocation in the education sector was only 1.2 of the total budget. The health sector accounted for only 1.25 per cent and the agriculture sector at 2.1 per cent of the total budget.

The special thing in this is that in these basic amenities areas, the highest allocation was made in the election year budget (2021-22). The first budget of the AAP government will also focus on increasing the revenue of the state through collection of taxes in excess of excise duty and sale of minerals.
Budget allocation will be done for these guarantees
The budget proposals to be tabled by Finance Minister Harpal Singh Cheema will also include allocations to meet AAP's guarantees. These include major guarantee 300 units of free electricity, purchase of moong, maize at MSP as well as compensation amount for farmers going for direct sowing.
Not in favor of imposing new tax
Punjab Chief Minister Bhagwant Mann is not in favor of imposing any new tax on the people in the budget. That is why it is quite likely that the government will not impose any new taxes on the people in the budget. However, in this financial year, the state is expected to suffer a loss of Rs 9000 crore in GST compensation as compared to the previous year.