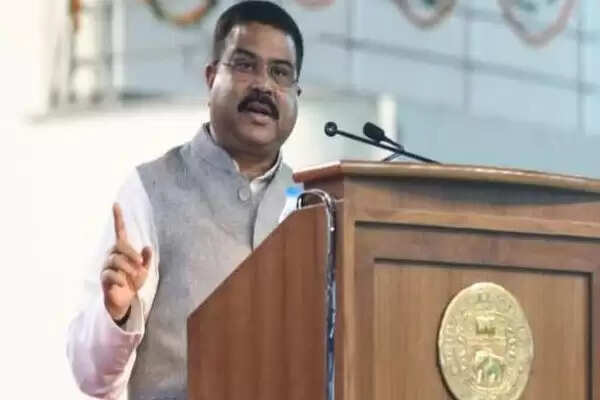 Employment News- Vice President Venkaiah Naidu said that we should use mother tongue for speaking. Mother tongue gives a sense of culture and rites, which is necessary for a bright future. Therefore, communicate with the children at home in the mother tongue as well. Naidu was addressing the centenary celebrations of Delhi University (DU). Calling for promotion of regional education and mother tongue, he said that for this provision of elementary education in mother tongue has been made in the new education policy.
Talking about India's global reputation in the field of education in the past, Naidu gave examples of universities like Nalanda, Taxila and Vikramshila. He said that we have to become Vishwaguru. But, it is not our aim to capture anyone. Universities should become centers of excellence, not just centers of education. We have to be among the best 10 institutes in the world.
The Vice President said that although everything is available in India, but still those who want to go out of the country should go there, learn and come back and promote research in India. The goal of research should be to reform, perform and transform, so that people's lives can be convenient and happy. That should be the aim of education. He asked DU to boost research and further improve its global rankings.
Special guest Union Minister for Education and Skill Development and Entrepreneurship Dharmendra Pradhan said that only the names of ancient universities are in front of us, but there are very few institutions that have completed 100 years of age in the country, in which Delhi University is also one. Pradhan further said that in future we have to become job creators and not job seekers. The new education policy will connect India's education with its roots.
In the presidential address, DU Vice Chancellor Prof. Throwing light on the golden history of 100 years, Yogesh Singh said that this university, which started with a budget of 40 thousand, has today reached a budget of more than 838 crores. In 100 years, DU has reached every home and every mind of the country. Earlier, the Vice Chancellor also inaugurated the newly installed 165 feet high national flag in the DU campus.
During the ceremony, Chief Post Master General, Delhi Division of Indian Postal Department, Manju Kumar, Registrar Dr. Vikas Gupta, Convener of Ceremony Committee Prof. Neera Agnimitra, Proctor Prof. Rajni Abbi, PRO Anoop Lather, former Vice Chancellor of DU, former teachers, current teachers, non-teaching staff, Vice Chancellors and students of many universities were present.
This is the new beginning in the centenary celebrations
During the centenary celebrations, Vice President Naidu also released a postage stamp on DU, a centenary commemorative Rs 100 coin, a centenary souvenir based on 100 years of DU history through pictures. Also released a booklet related to the complete information of DU, Curriculum Framework based on National Education Policy-2020 in Hindi, Sanskrit and Telugu languages. At the same time, DU's centenary website was also launched through remote. A 100 second short film on the journey of 100 years on the history and achievements of DU was also screened. On this occasion, Naidu also honored Kritika Khichi, a student of Gargi College, who designed the centenary logo of DU. Krutika's logo was selected out of 315 students.
Share this story