Counseling for PAT and LEET in Himachal will be held from August 2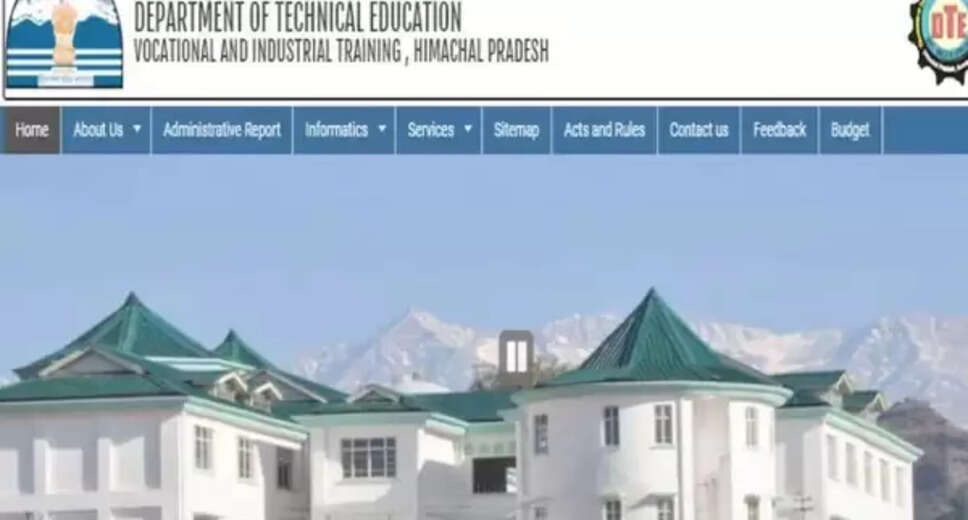 Employment News-Online counseling for three-year engineering diploma (PAT) and two-year diploma lateral entry (LEET) in state polytechnics and private institutions in Himachal Pradesh will begin from August 2. To participate in the counseling process, the concerned candidates can do the updation of 10th marks and modification of options from July 20 to July 27. On August 2, the first phase of online counseling will be held, in which allotment of seats will be done.
Only those candidates who have qualified the entrance test will be eligible for the first and second round of counselling. The selected candidate will have to report to the concerned institute by August 6 along with his original documents. The institutes will give updation of vacant seats by August 8. After this, the seats lying vacant after the first round of counseling on August 10 will be displayed. The schedule for this has been released. The counseling process for PAT will be in three phases as per the schedule released by the Technical Education Department.

On the other hand, if there are still seats left, a spot round will be conducted to fill them. To fill the remaining seats after the first round, the process of second round will start from August 11. Its counseling will be held on August 19, while the vacant seats will be displayed on August 24. On the other hand, the third phase counseling process will start from 26 August and the third phase online counseling process will be held on 4 September, while the remaining seats will be shown on 12 September. If there are seats left during this period, a spot round will be conducted to fill them. This polytechnical institute will be in Sundernagar.
Those who pass the entrance exam will be eligible
Directorate of Technical Education has released the schedule. This process will run in this schedule. Only those candidates who have passed the polytechnic entrance examination will be able to participate in the first and second round of counseling. - RK Sharma, Secretary, Board of Technical Education, Dharamsala.