Chief Secretary reviewed the budget announcements of the Education Department, gave these instructions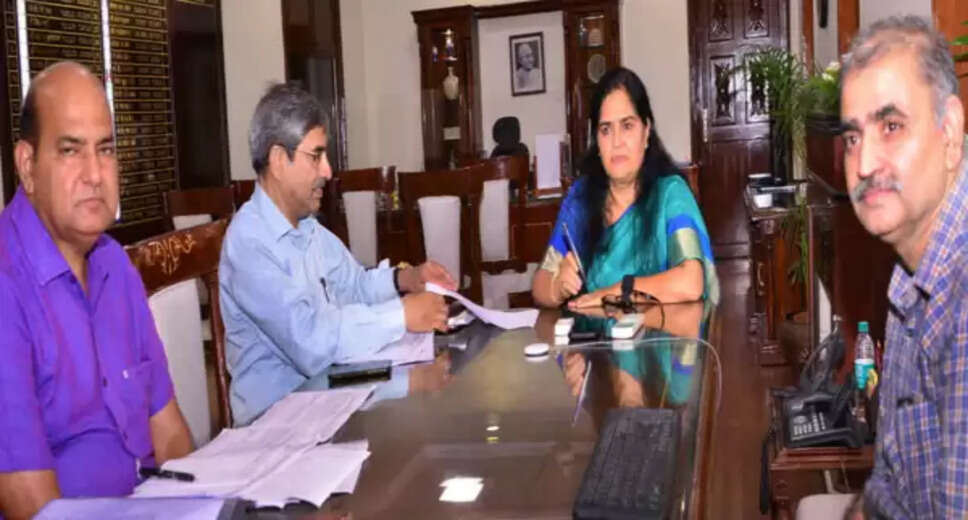 Employment News- Taking the details of the announcement wise progress through power point presentation, the Chief Secretary asked the officers to take quick action as per the intention of the Chief Minister and bring the budget announcements on the ground on time. He said that keeping in mind the present perspective, in order to increase the quality of education, innovative methods should also be included in school education according to the present and future demands.
He instructed that the works of book distribution in schools should be completed within the stipulated time. Along with this, he instructed that after meeting with the District Collector, the process of land identification and building construction for schools should be completed soon.
He instructed that after identifying such school buildings which are in dilapidated condition and in which repair works are needed, the construction work should be completed on priority basis at the earliest.
Taking information about the work of directly upgrading the primary schools located at village panchayat headquarters to upper primary schools and upper primary schools to senior secondary schools according to the standards set by the education department, he directed the officers to complete this work on time. round of.
Along with this, he gave instructions regarding the preservation, promotion and modernization of the library of Hindi Sahitya Samiti located in Bharatpur that after meeting with the District Collector, this work should be completed. Because it is a valuable asset of the education department. Additional Chief Secretary, Education Department PK Goyal, State Project Director Mohan Lal Yadav, Joint Secretary to Government Praveen Lekhara and other officers were present in the review meeting.