CM Shivraj said, worker culture will no longer work in MP's education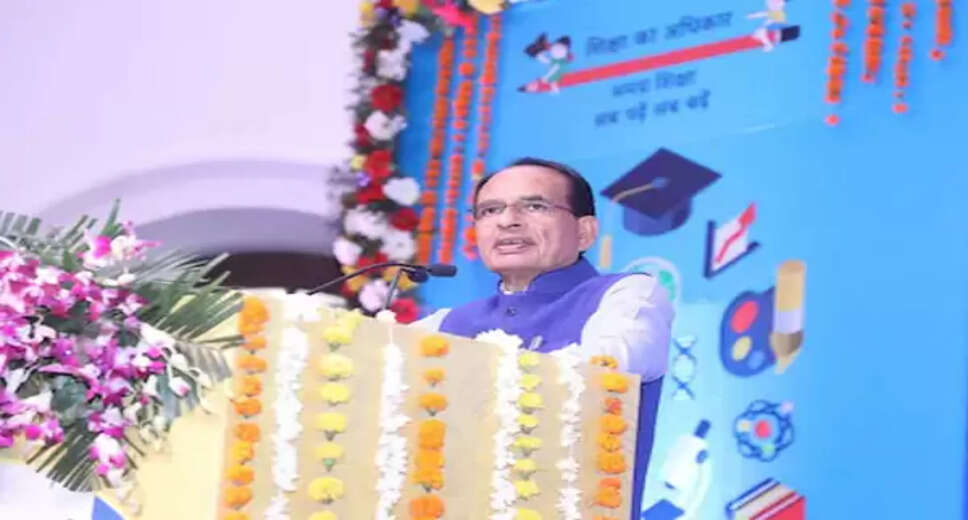 Employment News-Madhya Pradesh has made a high jump in the National Achievement Survey (NAS). Madhya Pradesh is ranked fifth in the National Achievement Survey across the country. Chief Minister Shivraj Singh Chouhan told the officials that now top 02 or 03 will not work. Rather, the resolve to come at number 1 will work. The CM also expressed his desire to teach the children. CM said that if the School Education Department gives permission, then twice a month I will also come to teach the children.
CM said that the mechanism should be made for better performance
One day workshop on National Achievement Survey was organized in Minto Hall. In the workshop, CM Shivraj Singh Chouhan said that a mechanism should be made on how to improve the one who performs better. The person doing the best work can be rewarded or a separate salary increase can also be done. The award ceremony should be organized once in a year. In the National Achievement Survey, the entire education department, the teachers have done a better job. Congratulations to all, proof to all For better results, the ranking of the school is necessary. The ranking of the school must be there.
Karmi culture will no longer work in education
CM Shivraj Singh said that the teachers had become agitators earlier. If someone is turning their heads, then someone is running. How can these teachers inspire. The old governments had made the Guru an education worker. "Culture will not work.
Madhya Pradesh got fifth place in National Achievement Survey
Madhya Pradesh has got the fifth position in the National Achievement Survey 2021. Madhya Pradesh has jumped at the fifth place in the country in the educational achievements from class I to class VIII. In the year 2017, Madhya Pradesh was ranked 17th. The survey in the field of school education is conducted by the central government every 3 years. The academic achievements of the students of class III, V, VIII and X are tested on a sample basis across the country. Surveys are conducted by both NCERT and CBSE together.