CM Ashok Gehlot said - Recruitment of teachers is our priority, these instructions were given to the education department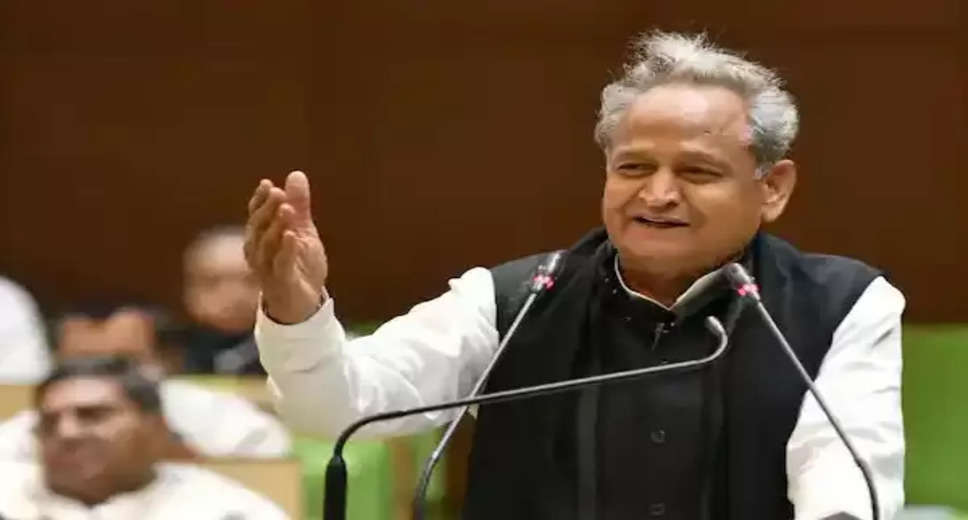 Employment News-Rajasthan Chief Minister Ashok Gehlot said on Wednesday that the infrastructural development of Mahatma Gandhi English Medium Schools and recruitment of teachers are the priority of the state government. Gehlot was addressing the review meeting of the School Education Department at the Chief Minister's residence on Tuesday. He said that the efforts of the state government are also yielding positive results.
CM Gehlot said that in the era of globalization, 749 Mahatma Gandhi English Medium Schools have been established so far to provide quality education in English medium to the students of the state. Under the budget announcement of the year 2022-23, a total of two thousand Mahatma Gandhi English medium schools are being established in the villages and cities of the state. He said that the number of students in the schools of the state has exceeded 98.5 lakh. The Chief Minister directed that the Education Department should complete the recruitment process on vacant posts in schools in a time bound manner. It was informed in the meeting that pre-primary classes are being conducted in Mahatma Gandhi English medium schools operating in all the districts of the state and approval has been issued to operate 1000 pre-primary children's gardens in the newly opened Mahatma Gandhi English medium schools. is.
Information given in the meeting
It was informed in the meeting that soon after the announcement made in the budget 2022-23 to reach the remote villages, all 3832 secondary schools in the state were upgraded to higher secondary level, including 397 girls' secondary schools. And 115 girls primary schools have been upgraded to upper primary level. Education Minister Dr. B.D. Kalla said that the process of recruitment to the vacant posts in schools is being completed very fast. Since December, 2018, 64,706 posts and 24,966 promotions have been made in the department.