CBSE: 19 candidates absent on first day of examination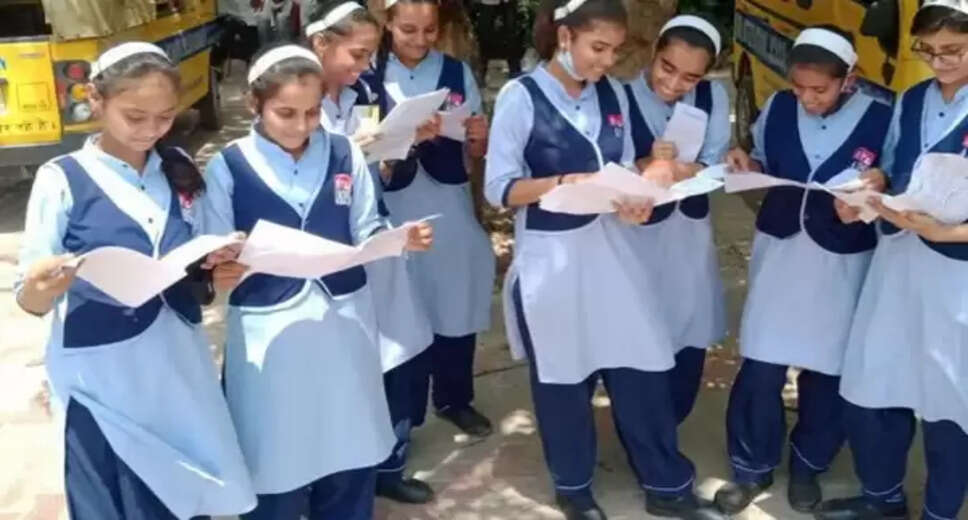 Employment News- CBSE's session-II examinations started in the district from Wednesday. On the first day, 10th and 12th English subject exams were held. Following the Kovid-19 protocol at all the examination centers, the examinees were given entry into the rooms, as well as continuous checking was done by the internal mobile team. On the first day 19 students were absent.
The 10th and 12th session-II examination of the Central Board of Secondary Education in the district was held in the district's Kendriya Vidyalaya, APS International School, Mother Athena School, Bloomingdale School, Baba International School, RK Public School. Here the examinations were conducted under the surveillance of CCTV cameras in all the rooms. The candidates who came to take the exam on the first day had to go through the corona restrictions. Before entering the room, the body temperature of the examinees was taken and hands were also sanitized. After this, after matching the QR code mentioned on the identity card, the candidates were given entry inside. During this, the examinees were made to sit in the room, following the physical distance in the rooms.
On behalf of the internal mobile team, an eye was kept on the examinees taking the examination in the rooms. However, no one was caught using unfair means during this period. On the first day, 1394 candidates were registered at all the centres. Out of this, 1375 appeared in the examination, while 19 candidates were absent.
,
All the center operators have been informed about the CBSE's guide line, how to conduct the examinations. The COVID protocol should be strictly followed at all the centres.
Ravindra Bhatt, District Coordinator