Big decision of Telangana CM KCR, orders to start intermediate education in Gurukul schools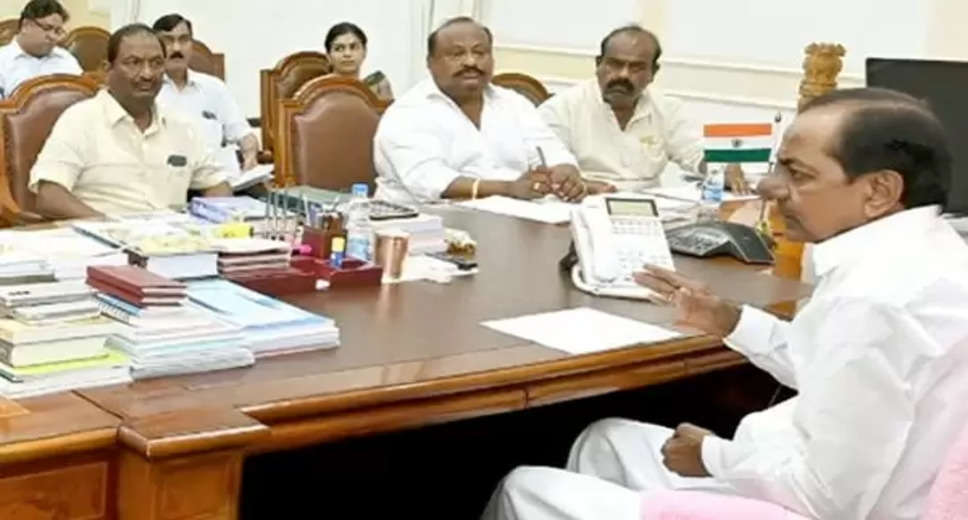 Employment NEws-Telangana Chief Minister K. Chandrashekhar Rao directed that the SC, ST, BC and Minority Studies circles under the aegis of the state government should be developed not only as training centers for competitive examinations but also as centers Provide employment and employment to the youth. The Chief Minister said that study circles in the state should be developed as centers that provide information and guidance to the youth including details of job vacancy notifications. They want to provide job training not only for state level jobs but also in air force, army, banking and other sectors across the country.

The CM said that notification of filling up of vacancies declared across the country should be collected from time to time and training should be provided accordingly. CM said that a total of 132 study circles, 4 per district, one each for SC, ST, BC and minority communities should be established in 33 districts. CM KCR also decided to start intermediate education in all Gurukul schools of the state Which provide education up to class 10th. In this regard, the officials have been ordered to take immediate action from this academic year. A high level review meeting was held on Tuesday under the aegis of Chief Minister KCR on issues related to education and employment for disadvantaged sections like providing more quality education to SC, ST, OBC and minority students, giving them competitive training. . examination, thereby improving job opportunities, and upgrading Gurukul schools to intermediate colleges.
BC Welfare Minister Gangula Kamalakar, SC Welfare Minister Koppula Easwar, Women Child Welfare and Tribal Affairs Minister Satyavati Rathore, MLC S Madhusudanchari, MLAs Jaipal Yadav, Rohit Reddy, Vidyasagar, CS Somesh Kumar, CMO Principal Secretary S Narasimha Rao, BC Welfare Principal Secretary Bura Venkatesham, CMO Secretary Smita Sabharwal, CMO Secretary Rahul Bojja, CM OSD Varghese, Social Welfare Gurukul Educational Institution Secretary Ronald Rose, Minority Community Welfare Secretary Ahmed Nadeem, Minority Community Gurukul School Secretary B. Shafiullah, Tribal Welfare Commissioner Christina Chongtu, Secretary BC Welfare Gurukul Educational Institutions Mallaiah Bhattu and others participated.