Basic Education Minister Sandeep Singh said on the plan of new recruitment in schools including re-deployment of retired teachers, know what he said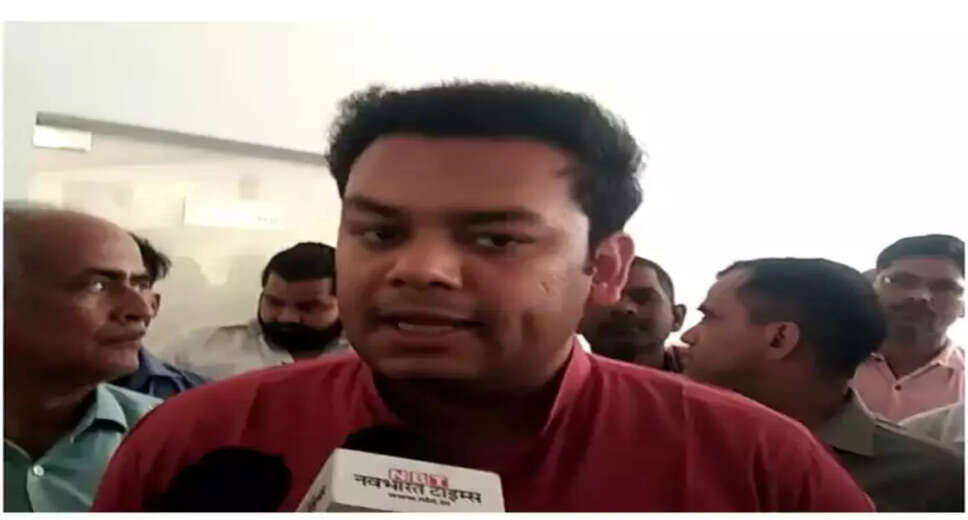 Employment News-In Uttar Pradesh, the Yogi government's Basic Education Minister Sandeep Singh has claimed to dispose of the old teacher recruitments by not recruiting new teachers. With this, it has promised to meet the basic needs in primary and council schools and to improve the education system better.
State's Basic Education Minister Sandeep Singh had reached the inauguration ceremony of a newly constructed car showroom located near Alapur in the city area on Tuesday. Talking to NBT, he said that fundamental changes are being made in the field of education. There is no shortage of teachers in the schools, the government is working perfectly. The basic needs have been met through Mission Kayakalp covering 19 parameters. Students are being added under the School Chalo campaign and its results have also been very good.
New facilities in the new session: Education Minister
Basic Education Minister Sandeep said that positive achievements are being made in enrollment of students, more than one crore 80 lakh children have been enrolled in the state's enrollment target of 2 crore. Appealing, the minister said that the children who are deprived of the education system, wished to connect them with government education and make them bright future. Apart from this, Minister Sandeep Singh said that in the last 5 years only 3 years better work was done, in two years the pace of work was slow due to corona infection but this time it is being expedited again.
In all our schools, arrangements have been made to provide facilities through new furniture and smart classes in the new session in about 25 thousand schools. He said that the government would make arrangements for basic facilities like drinking water, toilets, furniture through pipeline to the students in all the schools.
There is no plan for new recruitment, disposal of old recruitment
On the question of redeployment of retired teachers, the Education Minister said that our teachers are sufficient in schools. Soon such a system is being made that the ratio of teachers and students remains equal. Regarding teacher recruitment, the minister said that the government does not have any plan for new recruitment. But the government will soon complete the disposal of old teacher recruitments.