Action of private schools to avoid ARTE admissions, almost all students are majority, yet they call themselves 'minority'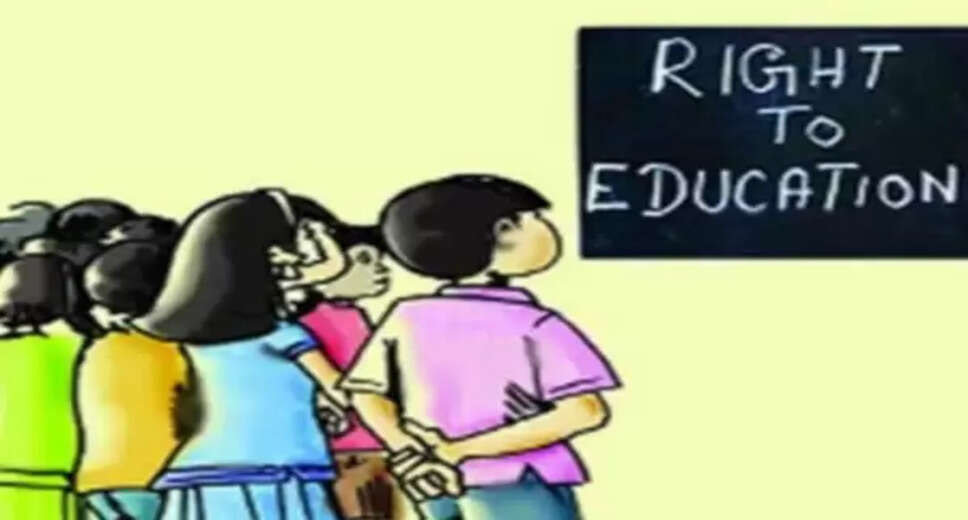 Employment News- As many as 777 private schools in the state and 76 in the capital have declared themselves as minorities, and have been left out of the right to education admission process. This is the situation when majority of the students are studying in these schools. This discrepancy in the rules has been questioned by the MP Child Rights Protection Commission. The Commission has written a letter to the Minister of School Education recommending amendment in the RTE rules in the matter.
Many schools in the state, which include most of the big schools, evade the purview of the Right to Education Act (RTE) on the pretext of being a minority institution. For this, they declare their institution as a minority by submitting a certificate issued from the National Commission for Minority Educational Institutions, New Delhi or the Department of Tribal Affairs.
Under the Right to Education Act, this year, two lakh 308 applications have been received for two lakh 74 thousand seats in 26 thousand 340 private schools of the state for admission to 25 percent seats. At the same time, one lakh 53 thousand 220 verifications have been done so far, that is, 76 percent of the applicants have been verified. The verification of documents will be done till July 9. On July 14, allotment of seats through online lottery will be given and admission will be given.
The commission recommended
MP Child Rights Protection Commission has written in the letter that this year the admission process under RTE has started. The commission has written that many large private schools fall out of the purview of RTE every year due to the number of minority members in their management committee. Due to this, children from weaker and disadvantaged sections are not able to get admission in good schools. The commission has recommended to the minister that keeping in view the interest of these children, the government should make such a rule so that no school can escape from the purview of RTE on the basis of the number of members of the committee.
This is the provision in RTE
Minority schools do not come under the purview of RTE under RTE. This exemption is given under Article-29, 30 of the Constitution.
Number of minority schools increasing every year
State Education Center officials say that the number of minority schools is increasing every year. Till five years ago, there were 400 to 500 minority schools. This year the figure has reached 700. Private schools are increasing the number of minority members in their management committee, while 50 percent minority children should be admitted in private schools. Then they will be out of the purview of RTE.
There are 400 MP board private schools and 82 CBSE board in the capital. Of these, 76 have declared themselves as minorities. It has more missionary schools including St Francis Coed School, Holycross Coed School, Carmel Convent Ratanpura, St Raphael Coed School, Campion School, St Theresa School, Bal Bhavan School, St Montfort School, St Joseph Coed, Mount Carmel School, St Xavier . The special thing is that most of the children in these schools are majority, but there are such provisions in the rules, due to which they have got the status of minority institution.
fact file
Number of schools in the state - 26,340
Number of seats - 2,74,916
Total Applications - 2,00308
Total Verification - 1,53,220
Private schools get out of the purview of RTE by having a large number of minority members in their management committees. For this they submit minority certificate. There is a need to amend the RTE Act at the government level.
- Ramashankar Tiwari, RTE Controller, State Education Center
All private schools in the state came under the purview of RTE. For this, by amending the rules of RTE, the government should make such a rule that no child belonging to weaker and deprived sections can be deprived of studying in big schools.
- Brajesh Chauhan, Member, Children's Commission