Revealed in the report of the Ministry of Education: 92 percent teachers and 86 percent workers got vaccinated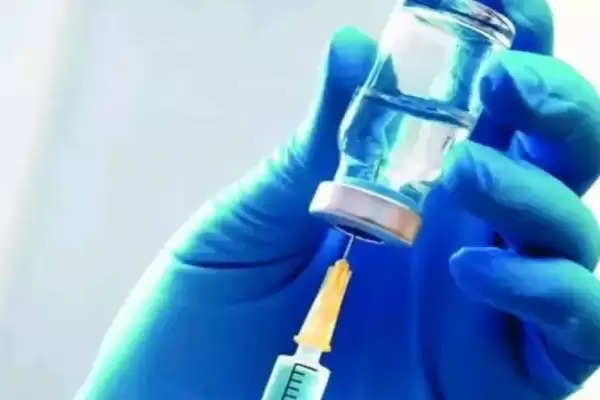 Employment News-92 percent of the teachers and more than 86 percent of the non-teaching staff of the country have been vaccinated. More than 96 per cent personnel of educational institutions under the central government have been vaccinated. This information has been received from the report sent by the states to the Ministry of Education. Schools have been opened in 22 states of the country from class 1st to 12th, in six states from class 9th to 12th, in six states from class 6th to 12th. While West Bengal and Manipur are the only two states where schools have not opened.

Union Education Minister Dharmendra Pradhan on Tuesday reviewed the vaccination status of teachers and reopening of schools across the country. In fact, the ministry had sought a report from the states for opening educational institutions and correct information about vaccination. On this occasion, he also reviewed the status of vaccination in the skilling ecosystem.
Pradhan said that they are regularly monitoring the vaccination of academic staff and non-academic personnel to ensure an enabling environment to move forward towards reopening of schools. He stressed on the need to restore normalcy and vibrancy in educational institutions in view of the rapid vaccination taking place in the country on a large scale. Minister of State for Skill Development and Entrepreneurship Rajiv Chandrashekhar and Minister of State for Education Rajkumar Ranjan Singh were also present in the meeting.
Schools open in these states:
Schools have not been opened in West Bengal and Manipur. Apart from this, all schools from class 1 to 12 in Himachal Pradesh, Uttarakhand, Haryana, Uttar Pradesh, Delhi, Madhya Pradesh, Rajasthan, Maharashtra, Telangana, Karnataka, Tamil Nadu, Chhattisgarh, Sikkim, Arunachal Pradesh, Assam, Meghalaya, Tripura, Mizoram have been opened. Whereas in Odisha, Andhra Pradesh, Goa, Jammu and Kashmir, schools have opened for classes 9th to 12th. At the same time, approval has been given to open schools from class 6th to 12th in Nagaland, Jharkhand, Gujarat, Punjab, Ladakh.
Share this story