76 lakh children of UP's council schools will be taught through special modules, classes will run for 22 consecutive weeks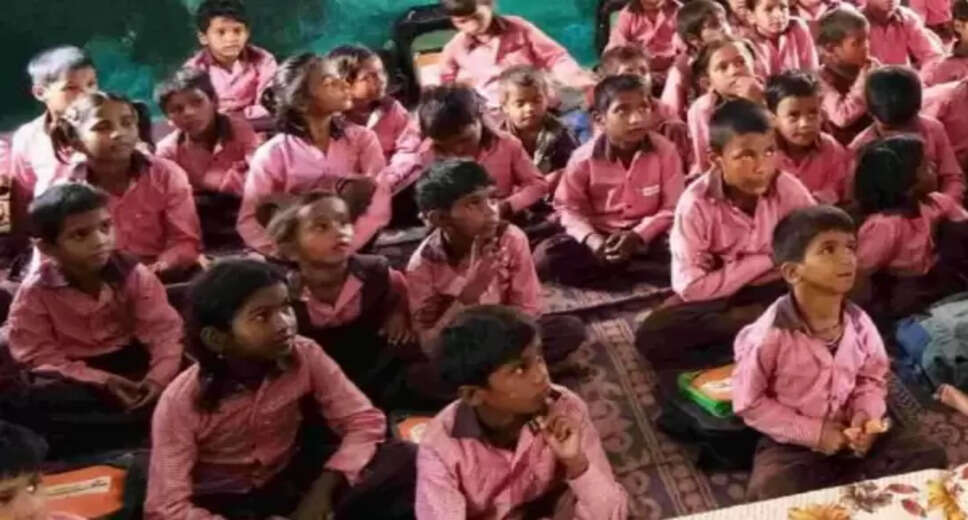 Employment News- The Basic Education Council has made preparations to make more than 76 lakh children of primary schools specially skilled. These students have never studied in the school environment. The department has prepared special modules for such children. From September 1, one lakh 11 thousand 599 schools will start simultaneously for 22 weeks.
1.90 crore students have been enrolled in council schools. Out of them 76,04,929 children have been admitted in classes I to III. Schools remained closed for two years due to Corona, the efficiency of the children was affected due to lack of studies in the class. So a plan was made to give them better education. These children will find it difficult to read from prescribed books and teachers to teach. Special modules have been prepared on the basis of the syllabus up to class three in schools. This work has to be done only by the teachers posted in the schools, they are being trained.
The studies will be done according to the pre-determined weekly calendar and time table. Director General School Education Vijay Kiran Anand told that the guide for the particular module has been sent to all the Assistant Director of Education Basic and Basic Education Officers. From September 1 to the end of March 2023, special classes will be conducted through the guide. In this, language and maths subjects will be taught, so that children can have knowledge of alphabets and numbers. Instructions have been given to complete the preparations in the schools.
Every school will get these materials: NCERT kit, math kit, Nipun Lakshya app will help in teaching teachers. Simple app will be available for evaluation of children. The focal point of all this will remain the guide and it will be used in time table, lesson plan etc.
Classes four to eight in the next phase: In the next phase in the council schools, preparations are being made to conduct special module for classes four to eight only. Children up to class three have suffered the most, so we are starting with them.
Educationist said, change will come: Former education director Krishna Mohan Tripathi says that this initiative is exemplary, there should be special emphasis on education in schools. Earlier, teachers were busy with other work. Girija Shankar, former principal of Navodaya Vidyalaya, says that parents will have to show speed in this, so that there is better education. This work will bring a change in primary education.