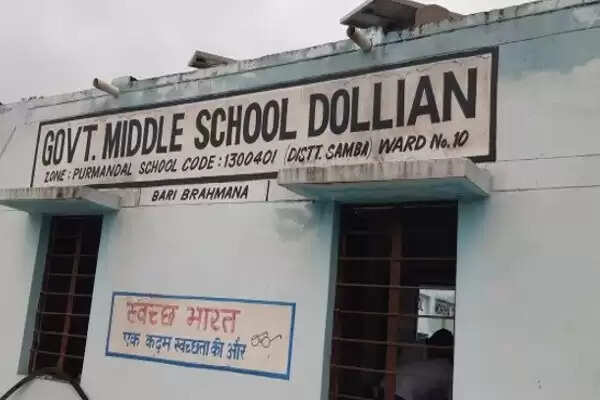 Employment News-The condition of Government Middle School in Ward-10 of Dhauliya of the town is very bad. The number of children in this is 411. As of now admissions are taking place for new classes. There are only nine teachers to teach them. The school has a total of nine rooms for the children to sit in.
The situation in middle school is very bad. Here some children study inside the rooms, and some are made to sit in the verandahs. Not enough desks are available for sitting in the rooms. Mats are being used in their place. The number of children in class I is 75. There are nine teachers for 411 children, in which one goes on leave and the teacher is arranged from outside. Children's classes are also not fully organized.
Due to the shortage of staff, sometimes the mid-day meal cook also teaches the children. Eight cooks are appointed to prepare the mid-day meal. Most of the cooks teach children due to lack of teachers. The roof leaks when it rains, making the whole room wet. There are cracks in the walls of the school building. The windows and doors are broken. There doesn't seem to be any way for repair work. The school is also deprived of water facility, water has to be brought from outside.
,
The local people together had sent a proposal to Deputy Commissioner Anuradha Gupta to build a playground for the land adjoining the Irrigation Department, on which action was also taken, but after that no work has been done. The proposal has remained grounded.
- Praveen Kumar, Regional Councilor
,
Enrollment of children in government middle school is happening a lot. According to the rationalization, the number of teachers there will be increased. Discussions are also being held to increase the grant of the school. At present, the number of teachers in the school will be increased for the convenience of the children.
Yashwant Singh, Chief Education Officer, Samba
Share this story