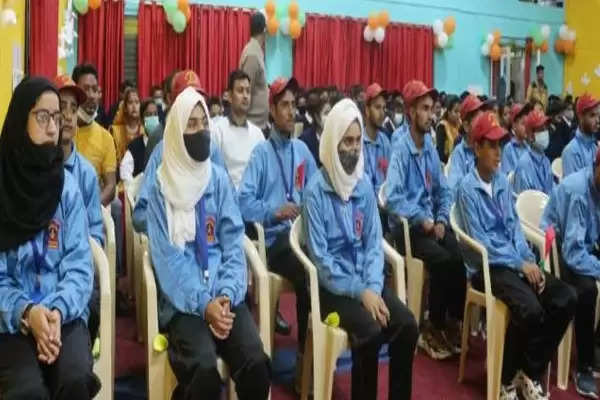 Employment News-The Indian Army has taken the lead in providing free education to the children of the militancy affected areas of Jammu and Kashmir. Under the Operation Sadbhavna program of the Indian Army, 29 children of the Kashmir Valley will be provided free education up to Intermediate at Army Public School, Pithoragarh. All the children have reached General BC Joshi Army Public School to get education. The team of 29-member Kashmiri students includes three girls and 26 students. In which there are students of 8th and 9th class.
On Friday, Kashmiri students were given a grand welcome at General BC Joshi Army Public School. The reception was inaugurated by lighting the lamp by the chief guest Brigadier Saurabh Shinde. In his address, Brigadier Shinde said that the Indian Army has initiated Operation Sadbhavna to restore peace and public welfare in Kashmir. Under which efforts are being made to provide free food, safe housing and excellent education to the youth and students of Kashmir, away from the atmosphere of terror, terror and fear of terror, with the courtesy of the Ministry of Defense, Government of India. Under this program, 29 students from Kashmir Valley have come to APS School. Brigadier Shinde, wishing a bright future for all the students of Kashmir, gave them the message to study hard.
Earlier, the teachers presented a welcome song and introduced all the Kashmiri children to the activities of the school by showing the documentary film of APS. Principal Vinod Bhama welcomed all the guests and Kashmiri students. OIC Schools Col BC Sati proposed vote of thanks to all. The program was conducted by teacher Pawan Pathak and teacher Poonam Valdia. Finally the program ended with the national anthem.
Share this story