26 thousand government posts will be filled in MP in 2022; Most jobs in Tribal, Police and Education Department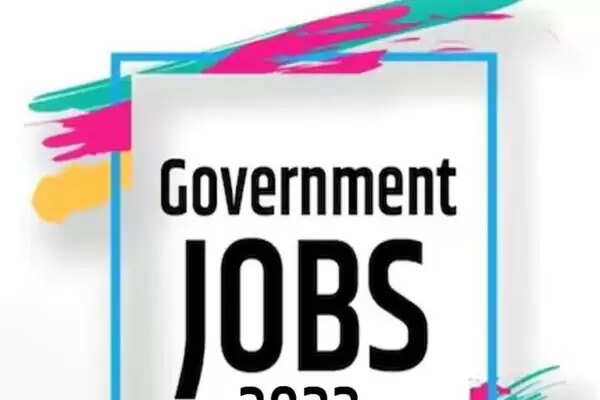 Employment News-In the year 2022, more than 26 thousand government jobs are going to be available in Madhya Pradesh. The posts of House Keeper, Electrician, Filter Man, Social Worker, Police Constable, Teacher, DPO, Lecturer, Medical Officer to Scientist, Deputy Collector and DSP are going to be recruited.
Dainik Bhaskar gathered information about how many employment opportunities the youth of Madhya Pradesh will get in the new year. Through MP PSC itself, 1598 posts will be recruited in the new year. Through MP Professional Examination Board (PEB), 23107 posts will be recruited. The application process has started for some of the vacancies. In the Coal India sector including MPNCL Singrauli, more than 1000 jobs can be found in the new year.
Get ready… 70% recruitment exam in April-May
For the recruitment of different posts in the new year, the maximum examination will be held in April-May. The recruitment examination of 282 posts in State Service Examination 2021 and 63 posts in State Forest Service 2021 will be held on 24 April 2022. Exam will be held in April for 692 posts of Ayurveda Medical Officer. For 43 posts of Homoeopathic Medical Officer, 44 posts of Unani Medical Officer, 11 posts of Estate Officer MP Housing Board and 1 post of Lecturer Psychology, Jail Department will be held in April-May. Examination for 15 posts of Deputy Superintendent of Police Radio in May, State Engineering Services Examination (21 posts) in June, 129 posts of Veterinary Assistant Surgeon in May and 2 posts of Computer Programmer in May.
Professional board recruitment exam from January, most jobs here
The MP Professional Examination Board (PEB) will conduct the recruitment examination for 4000 posts of police constables on January 8, 2022. In addition to 4000 posts of Primary Teacher Eligibility Test 2020, the recruitment examination of 11556 posts will start from March 5. 187 posts of Rural Horticulture Development Officer, Assistant Grade-3 in Law and Legislative Affairs Department, 638 posts of Steno Typist, Stenographer will be examined in April, 227 posts of Sub Engineer in MP Housing Board will be examined in April. The examination of 50 posts of District Manager Agriculture will be held in April-May, the examination of 85 posts of Junior Account Officer in the Department of Cooperation and Registration will be held in May, the examination of 472 posts of different posts in the State Rural Livelihood Mission will be held in May. Recruitment exam will be held in May for 302 posts in Directorate of Skill Development, Jabalpur and 13 posts in Food Safety Controller Department. The recruitment of Filter, Electrician, Mechanic and Vendor posts in MP NCL Singrauli will also be done during March-April. Apart from this, recruitment rally can also be organized in the state from the army side during February to September. Through this also, more than 2000 youth of the state will get jobs.
For the first time, PSC has released more than 25 recruitment advertisements in 2021.
According to the officials of the MP Public Service Commission (MP PSC), during the last month of 2021 this year, the maximum number of advertisements have been issued for recruitment in different departments. This is the first time that MPPSC has notified the people by issuing advertisements for more than 25 applications for recruitment in different posts this year.
Remove ads and instructions for all
MPPSC Chairman Rajesh Lal Mehra said that through the commission, different posts are being recruited in 2022. For this, all the advertisements and instructions have been removed by the end of December. Most of the recruitment examinations will be held during April-May.
Shanmuga Priya Mishra, director of MP Professional Examination Board, said that from December to the new year, recruitment examination of more than 23 thousand posts will be taken by the board. Some of the recruitment process has already been started. During the first 5 months from the new year, exams for most of the posts will be taken. It has been prepared.
Share this story