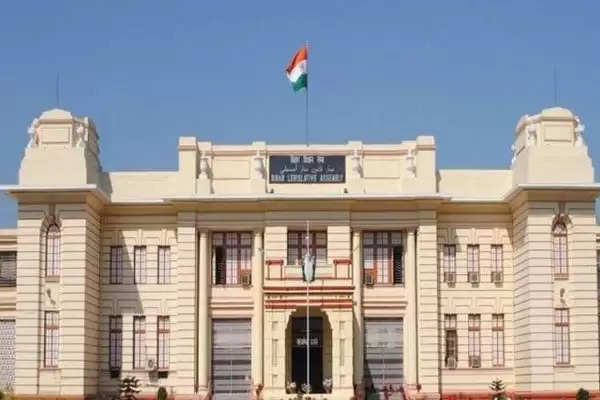 Employment News-In Bihar, the Education Department has recognized 22 government colleges established in the sub-divisional headquarters as an integral unit of the respective universities. These are those sub-divisions, where there were no degree colleges before. Arshad Firoz, Deputy Secretary, Education Department has issued an order in this regard. Here you will be able to know the name of all the colleges. According to the order, Government Degree College of Benipur sub-division of Darbhanga, Degree College at Teghra, Begusarai, Degree College of Ballia, Degree College of Bakhri has been approved as a unit affiliated to Lalit Narayan Mithila University.
Similarly, Degree College at Madhuban in East Champaran, Degree College at Bagaha, Degree College at Sheohar, Degree College at Pupri in Sitamarhi and Degree College at Mahua in Vaishali district have been approved as integrated units from BRA Bihar University. Degree College located in YC sub-division of Purnea district, Degree College at Dhamdaha, Degree College at Manihari in Katihar have been approved as an integral unit of Purnea University.
Degree College, Rajgir in Nalanda district is an integral unit of Patliputra University, Degree College at Nowhatta in Rohtas district, Degree College at Piro, Bhojpur and Degree College in Jagdishpur as an integral unit of Veer Kunwar Singh University, Government Women's Degree College, Jamui in Munger. The Degree College of the University, Arwal and the Degree College at Neemchak, Gaya have been recognized as an integral unit of Magadha University. Degree College at Triveniganj, Supaul and Degree College at Simri Bakhtiyarpur, Saharsa have been recognized as an integral unit of BN Mandal University.
290 crore released to the salaries of teachers and employees of universities
The Education Department has released Rs 290 crore for the payment of salaries etc. to the teachers and staff of the universities. According to the Education Department, the payment of salary and pension etc. from September to December will be ensured from the allocated amount. Orders have been issued in this regard.
Share this story