2021 has been a year of ups and downs for the education world, will be known for these changes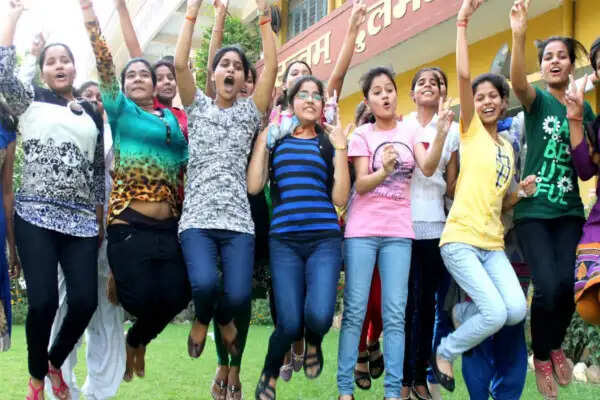 Employment News-December 31 is the last day of the year 2021. The next sunrise will be the first sunrise of the new year. With that, a new journey in the field of education will begin. Schools had opened in some states during the beginning of January 2021, the same is the case this time as well. This year too, schools are open in some states and closed in some. Well, due to the pandemic, we have learned many lessons this year, while there have been some decisions that made the year 2021 a memorable one. The journey of 2021 has been full of ups and downs with lots of challenges for the students. From news of school reopening and closure to board exams being held or not and then delay in results, this year has also taught many lessons of patience. The outbreak of COVID-19 became an obstacle in the path of bright career of many students. From the implementation of the New Education Policy (NEP 2020) to the doctors' strike waiting for NEET counseling 2021, this year has been one of ups and downs for the education world. Let us know about the major changes in the Indian education sector in 2021 -
Schools reopen, students return to classes after a long break
Schools were closed in 2020 due to the fear of COVID-19 in India. When the news of the school reopening in 2021 came, there was a big relief for the students. Many schools across the country opened only for students of classes 1 to 5 and many schools resumed offline classes with only 50 per cent capacity. However, physical presence was not mandatory in many states and students were allowed to adopt the online mode of education. The outbreak of COVID-19 taught every teacher and students about the new normal, 'Virtual Learning'.
On women's front: Women candidates allowed to join NDA
For the first time, the Defense Ministry has opened the NDA admission applications for women applicants. The ministry said that there is one female candidate for every 3 participants. A total of 5 lakh 75 thousand candidates had registered for UPSC NDA 2021, in which 1 lakh 77 thousand applicants were women. This is a big step in the form of a big development in empowering women.
Gender equality: Gender neutral uniform introduced in school
Valalayanchirangara Government Lower Primary School, Kerala introduced the first gender neutral uniform for school students. This initiative was taken to promote gender equality and inclusivity. The school has a capacity of 754 students and the uniform is designed to be the same for all shirts and shorts in size 3/4. This development was planned only in 2018 and was introduced for lower primary students after the resumption of offline classes.
Doctors in Action: Strike due to delay in NEET counseling 2021
The delay in the National Eligibility cum Entrance Test i.e. NEET PG Counseling 2021 has put more than 50,000 medical candidates in trouble. Angered by this, residents and junior doctors accused the government of not listening to the voices of 'Kovid Warriors' and went on strike for almost a month. The gap in admission of candidates to PG medical colleges has led to a crisis of junior medical staff in several hospitals while the country was battling the outbreak of COVID-19. From November 2021 onwards, several Resident Doctor's Associations, RDAs under the banner of FORDA India have demonstrated by shutting down regular outdoor medical services. NEET PG counseling is stuck due to the hearing of pending petitions in the Supreme Court regarding income limit criteria of EWS reservation quota.
The road to IIT became easy: JEE Main was held four times, special opportunity in advance
In the engineering education sector, for the first time in 2021, the Joint Entrance Examination i.e. JEE Main started being conducted four times. At the same time, one-time relaxation in rules was also provided for JEE Advanced. Students who appeared for class 12th in 2020 or 2021 and registered for JEE Advanced 2021 but did not appear, it has been announced to give special chance to JEE Advanced exam 2022. This decision has been taken by the Joint Admission Board, JAB due to the difficulties faced by the candidates due to the outbreak of COVID-19.
Share this story