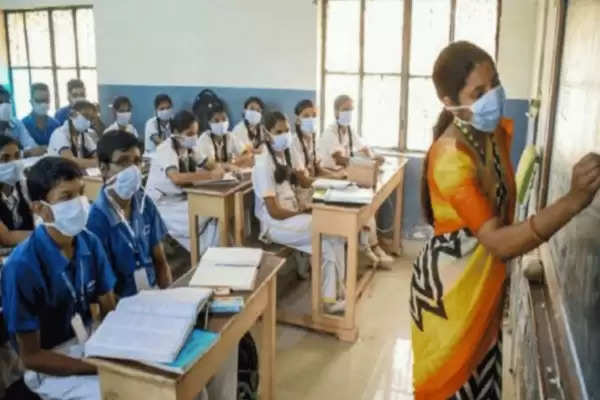 Employment News-Only 20 thousand teachers of the state have shown interest to appear in the examination for posting in all-facilitated CM Rise schools starting from this year. In order to enhance the quality of education in these schools, teachers' examinations will be conducted. The teachers already working in the selected schools are busy in getting the transfer done, because the posting will be done through examination in these schools. Classes from KG to XII will be conducted in these schools.
All facilities are being provided here on the lines of private schools. A target has been set to start 255 schools in the state this year. Seven schools have been included in this Bhopal district. In this, for the posts of Deputy Principal, Principal, Pre-Primary Teacher and Primary Teacher, Subject Teacher for Classes VI to XII, Librarian, Computer Teacher, Physical Teacher, Laboratory Assistant, Music Teacher, Fine Art, Psychologist, Career Counselor, Special Educator. Recruitment will be done through selection process. In the selected schools, the examination will be taken on the basis of 100% vacancies and posting will be done. Let us inform that by 30 September, the teachers had to apply through the Vimarsh portal. The School Education Department is likely to conduct the examination in the month of October.
The tenure of the selected teacher will be five years
The tenure of selected teachers for CM Rise Schools will be for five years. After this, the duration can be increased based on the evaluation of the work of the concerned teacher. The applicants were asked to choose the school on the basis of priority order in the block. After selection, the facility of priority order of schools for posting will be given. Regular teachers are being posted in CM Rise schools. No new appointment is being made in these schools, so there is no need for reservation.
There will also be written test and interview
There will be a question paper of 60 marks under the written examination for the post of headmaster. Five marks will be obtained from M.Ed. The written test will be in offline mode on OMR sheet. The questions will be of multiple choice. Only the candidates who have secured minimum 50% marks in the written examination will be considered eligible and their merit list will be issued. The written test for teachers will be of 80 marks. It will have three parts. Subject Knowledge 50 Marks, Aptitude Test 10 Marks, Psychometric Test 10 Marks, English Knowledge 10 Marks. There will be an interview of 20 marks.
Share this story