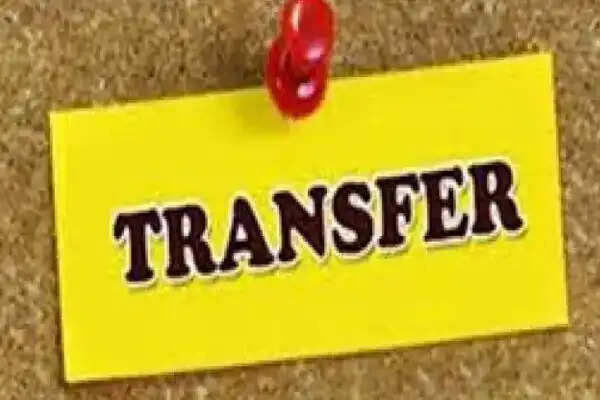 Employment News-On the instructions of the Election Commission, the Education Department transferred 18 in-charge CEO, DEO, BEO and Deputy Education Officers. Chamoli CEO Lalit Mohan Chamola has been made the new CEO of Tehri. While increasing the stature of Pauri's DEO-Basic Kunwar Singh Rawat, he has been sent as CEO in charge of Nainital.
Nainital's in-charge CEO Kamlesh Kumar Gupta will now be the DEO-Secondary of Dehradun. Now Yashwant Chaudhary, posted in this post, has been transferred to Rudraprayag. The in-charge CEO of Champawat, Ramesh Chandra Purohit, has been sent to Rudraprayag as in-charge DEO-secondary.
On Monday, Additional Secretary-Education Deepti Singh transferred orders. Ramendra Kushwaha to DEO-Ma Uttarkashi, DEO-Ma Pauri, Lachham Singh Danu to P. DEO- Ma Rudraprayag to P. DEO-Bay Champawat, Ashutosh Bhandari to P. DEO- Ma Chamoli to P. DEO-Champawat, Harsh Bahadur Chand Q. DEO-MA has been sent from Almora to P. DEO-Bay Nainital.
Dalel Singh Rajput to P. DEO-Ma Champawat to P. DEO- Ma Chamoli, Satyanarayan to P. DEO- Bay Champawat to P. DEO- Ma Almora, Naresh Kumar to P. DEO-Bay Chamoli to P. DEO-Bay Pauri , Shivprasad Semwal has been sent from Pr. DEO- Ma Tehri to Pr. DEO-Bay Haridwar.
Similarly, BEO Ambika Ram from Laksar to Kirtinagar, Deputy Education Officer Brijpal Singh Rathore from Narsan to Dewal, Mohammad Sawed Alam from Kot to Jakholi, Anshul Bisht from Champawat to Haldwani, Meraj Ahmed from Pabo to Champawat, Deputy Education Officer in-charge Suman Agarwal from Bahadurabad. Transferred from Pauri.
Share this story