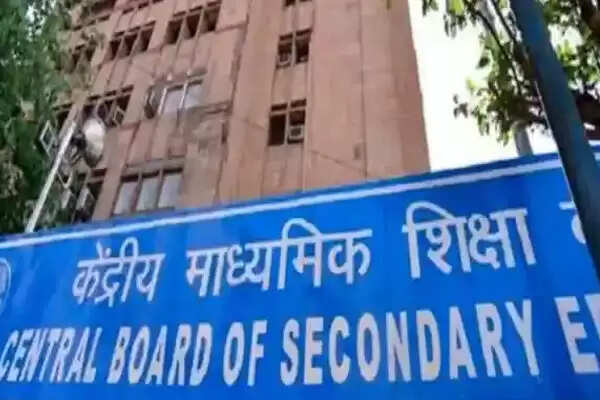 Employment News-There are fewer students studying Sanskrit in the Central Board of Secondary Education (CBSE). On Monday, the 10th term one board examination was held, in which only 169 students from the entire district appeared in the examination.
This time there are a total of 14238 from Meerut in class 10th and 11672 in class 12th. The main subjects examination of 10th is starting from 25th November. The examination of main subjects in class 12 is starting from December 3. Only six students from the district will appear in the 12th Sanskrit examination.
58 students in yoga
On Monday, 58 students appeared in the CBSE Class 12 examinations in Yoga. While there were seven candidates in Artificial Intelligence.
Now the students of Bhai Joga Singh School will raise their voice for the link road: For the Baghpat Road-Railway Road link route, now the students of Bhai Joga Singh School in Devpuri will raise their voice. Students will travel to Devpuri and Jainnagar and raise their voice for the link road. Link Marg Jan Andolan Committee will decide the day by meeting to take out the rally by Friday. In the rally, about three hundred students will raise the demand for link road with posters in their hands. Publicity head of Jan Andolan Samiti, Gaurav Chaudhary said that the venue of this week's rally has been decided. After meeting in two days, the venue of the dharna and the day of the rally for the coming Sunday is to be decided.
Rashmi won the speech competition
Parikshitgarh: A speech competition on the topic of patriotism and nation building was organized under the aegis of Nehru Yuva Kendra at Gandhi Memorial Dev Nagari Mahavidyalaya in the city, in which Rashmi won.
The program was conducted by Mohammad Salim, National Youth Volunteer of Nehru Yuva Kendra. Students enthusiastically participated in the competition. Rashmi got first position in the competition, while Anjali came second and Lakshmi Sharma stood third. School Principal Dr. Ashok Rathi congratulated the winning students and wished them a bright future. On this occasion, Sandeep Gurjar, Dr. Anita, Dr. Neetu Mann, Dr. Nisha Teotia and member of youth circle Danish Raza Kasim were present.
Share this story