DElEd Admission 2021: 1.32 Lakh seats vacant for Diploma in Elementary Education 2021 session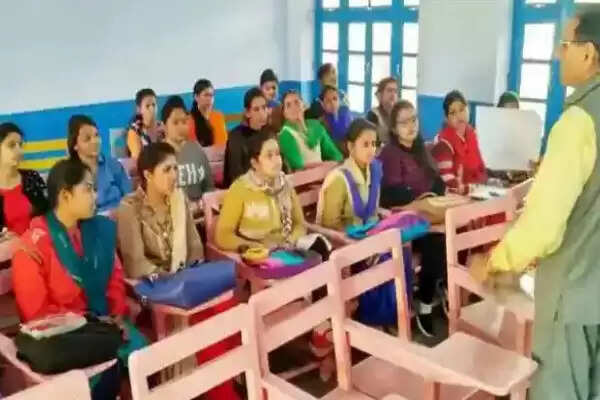 Employment News-The seat allotment for the third and final stage of Diploma in Elementary Education (D.El.Ed) 2021 admission was released on Friday. Against a total of 228900 seats, candidates have taken admission in 96134 seats only. More than half of the remaining 132766 seats remained vacant.
Training will start from October 11. Despite the 2020 session being zero due to Corona, the youth did not take interest in this course. Most of the youth do not want to pursue the D.El.Ed (formerly BTC) course once considered to be a job guarantee.
In the last phase, out of 10600 seats of DIET, only 10134 could be filled. 466 seats of special reservation remained vacant. While 86000 admissions have taken place in private colleges. 12975 seats were allotted in the first phase, 28384 in the second and 54775 seats in the third phase. The online counseling started from 22nd September.
The date had to be extended three times for the application
Prayagraj. There was not much interest for D.L.Ed from the beginning. Due to non-receipt of sufficient number of applications relative to seats, the Office of the Examination Regulatory Authority had to extend the last date of application thrice. There was also pressure from private DElEd colleges behind this. Due to zero session last year, private colleges could not earn.
Share this story