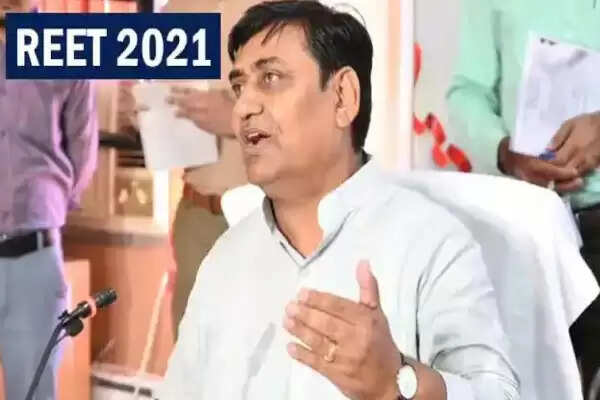 Employment News-In Rajasthan, the state government has taken major action against the cheating gang involved in the REET examination held on September 26 for recruitment of 31000 teachers. One District Education Officer and 13 employees have been suspended in the case.
Rajasthan Education Minister Govind Singh Dotasra tweeted, "Taking the first action on the cheating gang in the #REET exam, the District Education Officer, Sawai Madhopur Radheshyam Meena has been suspended. Now after further conviction in the police investigation report. They will be dismissed from government service."
He further informed that on the basis of the information received so far in the REET examination, the role of 13 employees of the Education Department has been found suspicious. Taking action against these employees, all 13 employees have been suspended. Now after the conviction in the police investigation report, he will be dismissed from the government service. See the list of dismissed employees-
It is worth noting that this time the REET exam has proved to be the biggest recruitment exam in the history of Rajasthan. For the recruitment of 31000 teachers of class III, more than 16 lakh candidates had applied for about 26 lakh. The exam has been conducted on 26 September 2021 in two shifts. Due to the apprehension of copying gang in REET, the government has organized the examination with full strictness. After this, incidents of cheating and getting caught from many examination centers have come to the fore. The state government has made it clear that anyone found involved in the copying gang will not be spared. Strict action will be taken against the accused.
Share this story