12th practical exam in Rajasthan from this date- Education Minister gave information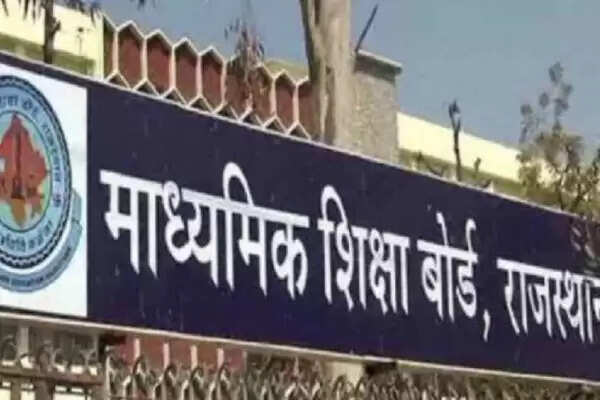 Employment News-Class 12 Board Practicals will be conducted by the Rajasthan Board of Secondary Education from January 17, 2022. In this regard, State Education Minister Dr BD Kalla took important decisions regarding the board examination in the meeting of the high level committee. It has been decided in this meeting that the board practical examinations of class 12 will be conducted on the scheduled time only. Also, from March 3, 2022, the 12th class board examinations will be conducted in the state. Education Minister Dr BD Kalla has said that under the guidelines of Kovid-19, examinations of students will be held from March 3. Students have to follow these guidelines. Students will maintain physical distance and will come to take the exam wearing a mask on their mouth. A total of more than 20 lakh students will appear in the board exams in the state. All these students will take the exam in more than 6 thousand exam centers of Rajasthan. Amidst the ever-increasing cases of corona in the state, it has been decided to conduct board practical examinations. The Education Minister has informed that there will be a system of sanitizers in the examination centers. Also the state examinations will be conducted on time.

teachers will take practical exams
Education Minister Dr BD Kalla said that from January 17, 2022, the practicals of class 12th will start. This practical will be taken by local teachers only. Only they will be appointed for these examinations. In the past, teachers were appointed from outside for the practicals of board exams. At the same time, students have also started preparing for the board practical examination. Students of subjects like Physics, Chemistry are also practicing for this.

Monitoring of examination centers will be done with CCTV cameras
Various arrangements have been made by the state government regarding board examinations. Several police teams and guards will also be deployed in this. In which 830 police teams will be deployed with a total of 2874 home guards. Also, 300 examination centers will be monitored with CCTV cameras. These CCTVs will be installed at the answer key collection centre, detailing center and examination centres.
Schools will remain closed till January 30
The state government has decided to close schools in Rajasthan till January 30, 2022 due to the increasing cases of corona. In the last 24 hours, 5,660 new corona infection cases have been registered in Rajasthan. So far 19,467 corona cases are active in the state. The state government will strictly follow the COVID-19 guidelines for the practicals to be held on January 17, 2022. While issuing guidelines to the students, they have been asked to follow them thoroughly.
Share this story