In Meghalaya, 12 thousand 541 teachers of Sarva Shiksha Abhiyan did not get salary for five months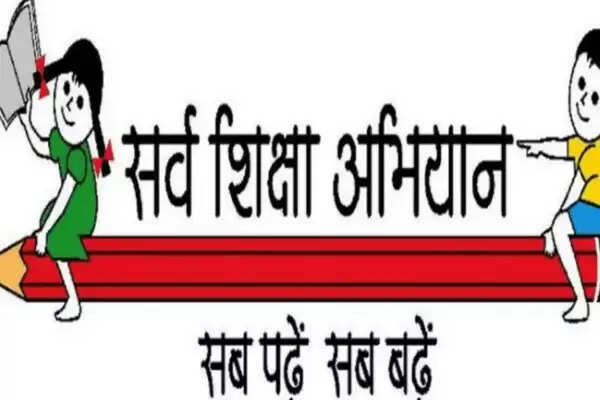 Employment News- In a minor relief to 12, 541 Sarva Shiksha Abhiyan (SSA) teachers in Meghalaya, the central government has promised to release only Rs 59 crore out of the Rs 150 crore fund by next week. Teachers have not been paid for the last five months. On this issue, Meghalaya Chief Minister Conrad K Sangma on Wednesday expressed concern over the pending salary of SSA teachers.
Sangma said, "SSA teachers have not been paid for the last 5 months across the country. All the CMs and education ministers of the states are in constant touch with the education department in Delhi.
He said the issue is not limited to Meghalaya and SSA is a central government scheme, making it challenging for state governments to pay from their own pockets.
Sangma said, "Roughly around Rs 150 crore is due to him. This is a huge amount, and it is not possible for the state government to give that money even as an advance."
The Chief Minister said that the Government is concerned and aware of this issue and all the State Governments are pressurizing the Central Government to release the funds. He has further appealed to the Government of India to release the funds at the earliest.
Meanwhile, Meghalaya Education Minister Lakhmen Rimbui earlier this week visited the education department in New Delhi following widespread protests by teachers across Meghalaya. He said that the Meghalaya government is approaching the Indian government to release Rs 140 crore.
Education Minister Rimbui said, "We got the update that the Indian government will release only Rs 59 crore and hope everything will be done by next week. With this amount, two months' salary can be sanctioned."
Rimbui expressed hope that the Indian government will take concrete steps as the issue cannot be resolved if the government does not send the full amount.
The Education Minister of Meghalaya said that the government needs Rs 26 crore per month to pay the salaries of 12 thousand 541 SSA teachers in Meghalaya.
Share this story