Shares of Chinese education companies fall: Will China's tuition and coaching industry be destroyed, this is the reason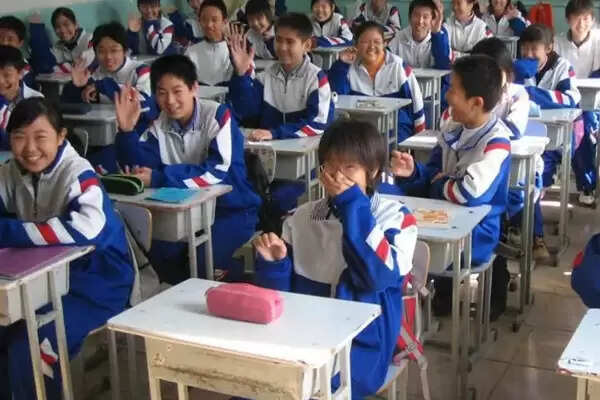 Shares of three big Chinese education companies listed on the New York Stock Exchange fell by a record $ 16 billion on Friday. One such document was leaked, in which it is feared that the Chinese government may ban Chinese educational companies from making profits. That document is dated 19th July. According to a report published in the British newspaper The Financial Times, that document states that companies which are working in the field of home education or off-campus education, they will have to register themselves in the non-profit category. Also, the local authorities will not be able to approve any such new company.
Analysts say the proposal, if enacted into law, would hurt one of China's fastest-growing businesses. In China, in recent years, the business of coaching companies for the purpose of teaching children out of school and enrolling in the university has grown rapidly. Companies whose shares fell sharply in New York include TAL Education, Gaotu TechEdu and New Oriental Education. Their share market value on the New York Stock Exchange was previously $26 billion. On Friday, their prices fell by 60 percent in the trade before the market opened.
TAL Education is the largest education company in China. It has 990 coaching centers in 102 cities of China, in which more than 45 thousand employees work. According to experts, if the Chinese government takes this action, then the hopes of two Chinese companies in the education sector Yuwangfudao and Xuoybang to register themselves on the stock exchange of America or Hong Kong will be dashed.
According to observers, as incomes rise in China, families are increasingly interested in sending their children to expensive schools. Also they want to send their children to professional colleges. For this, the trend of coaching children has increased. This trend has also increased that people keep only one child, so that they can educate him properly. David Young, a resident of Haidan city of China, told The Financial Times- 'Good education becomes the most helpful in climbing the social ladder. So when it comes to spending on my daughter's education, I don't think much about that.' Yang recently enrolled her 12-year-old girl in a private school.
But the opinion of the Chinese government has been made that due to tuition and coaching, the children are being made to work too hard. In addition, there is an additional financial burden on the parents. Apart from this, inequality has also increased in the country in terms of education with expensive schools, tuition and coaching. Li Chengdong, founder of Dolphin, a Beijing-based think tank, said: "The industry has caused many problems. They have the problem of inequality as well as low birth rate. That is why the government has now decided to end this sector.
Share this story