With the new education policy, many interdisciplinary programs will start in IIT Delhi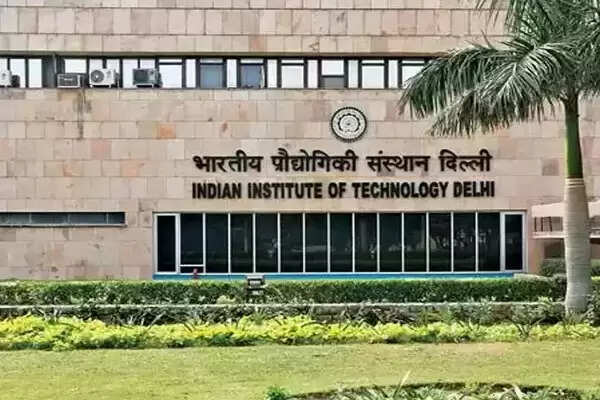 Under the National Education Policy (NEP), the Indian Institute of Technology (IIT-D) is in the process of starting several interdisciplinary undergraduate programs. The institute says that under the guidelines of the NEP, it has started new schools and new programs in the same year, which are of interdisciplinary nature i.e. covering two or more studies or areas. Among these, design, electric mobility, public policy are special. However, now in a few years, the institute is preparing to launch more such programs, especially undergraduate programs.
IIT Delhi Director Prof Ramgopal Rao says that the focus of NEP is on Interdisciplinary Education. It has been a year since the government's new education policy started and many changes have started. Earlier our institute was focusing only on engineering education but now we are moving ahead with multidisciplinary approach. For example, we have new schools – School of Public Policy, School of Artificial Intelligence, School for Interdisciplinary Research. All the schools are now admitting students from different backgrounds. Also, this year we have started Department of Energy Studies and are launching BTech Energy Engineering with it.
Director Prof Rao said that we are also starting MTech Electric Mobility from this session, where students from different backgrounds will be brought on one platform so that they can do research on electric vehicles at low cost and make these cars common for our roads. . Apart from this, we have also started the Optics and Photonics Center, which will integrate every platform in this area. The center will focus on PG programs and specialized programs with industry professionals.
IIT Delhi is also launching B.Tech Energy Engineering in UG level this year. At the same time, the first batch of two multidisciplinary programs at PG level – Master of Public Policy and MTech Electric Mobility are starting from this session.
Research focus, UG design next year
At the same time, IIT Delhi is preparing to bring some UG programs on design soon. In 2022-23 the institute is starting Bachelor of Design, then from 2025-26 will launch B.Tech Design. Apart from this, the institute is also preparing to launch MTech – Artificial Intelligence and Data Science.
IIT Delhi says that NEP focuses on both practical and professional aspects, so our course structure has been kept on the same pattern. Prof Rao said, we also have full focus on research and for this we are partnering with many institutions. For example, we are going to start a PhD program with AIIMS from the next academic session. Also, AIIMS and our faculty are working together on about 50 projects. In this way, by doing research together, product ideas come out and the problems of the society are removed. We currently have 4 products on field trial.
NEP committee report
The institute has also formed a committee to implement the NEP, which has gone through all the guidelines for the last few months. The IIT administration has sought feedback from all academic units on the committee's report. Last year also IIT Delhi had started B.Tech Engineering and Computational Mechanics and B.Tech Material Engineering programs.
Share this story