West Bengal: Education Board chief Mahua Das embroiled in controversy for revealing religious identity of topper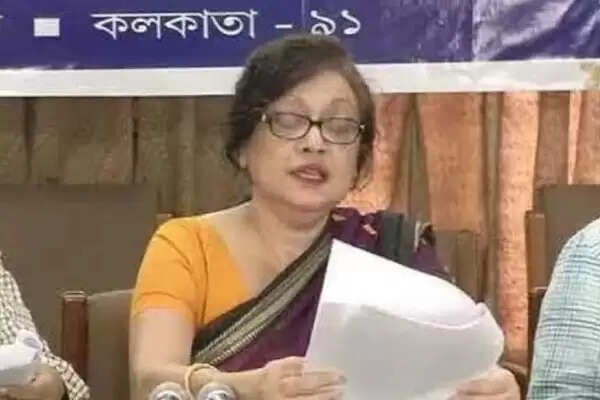 West Bengal Council of Higher Secondary Education (WBCHSE) chairperson Mahua Das has been embroiled in a controversy for disclosing the religious identity of the topper during the declaration of class 12th results.
Political leaders claimed that this has been done keeping in mind the TMC's policy of appeasement. However, a senior council official said on Friday, Das just wanted to underline the fact that a girl from a minority community topped the exam, battling social and economic barriers.
BJP IT cell chief Amit Malviya tweeted, "Mamata Banerjee's politics of appeasement in Bengal has reached a low level when a board official downplayed the academic achievement of a class 12 student from her religious identity. He repeatedly told that the girl is a Muslim.
Let us inform that the West Bengal Council of Higher Secondary Education had declared the West Bengal Board Class 12th results on Thursday, July 22, 2021. A total of 8,19,202 students received their individual score cards after 04 PM. West Bengal Council of Higher Secondary Education (WBCHSE) President Mahua Das announced the results of the students in a press conference.
West Bengal Board Chairman Board Mahua Das had told that a total of 86 students have occupied the top 10 positions. More than 60 per cent of the total students made it to class 12th examination with 60 per cent and above marks in the first division.
Significantly, this year the examinations could not be conducted due to the increase in the number of Kovid-19 cases in the state. The result of class 12th students was prepared by the board following the alternative evaluation policy.
Mahua Das had said however, this time the West Bengal Board did not release any merit list. But a girl student from Murshidabad district has scored the highest marks, the state topper has scored 499 out of 500 marks.
Share this story