53 teachers joined the Basic Education Department, the appointment letters were distributed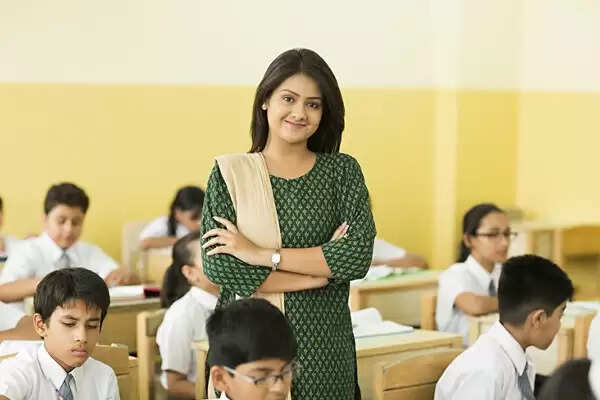 53 more teachers have joined the Basic Education Department. Appointment letter distribution program was organized at Pandit Murarilal Educational Institute on Friday. Chief Minister Yogi Adityanath congratulated the newly appointed teachers online. The faces of the candidates blossomed after receiving the appointment letter. Schools will be allotted to these teachers soon on the orders of the government.
The program was inaugurated by Jasrana MLA Pappu Lodhi. Chief Minister Yogi Adityanath's address was narrated to the candidates on the TV screen. After this, Tundla MLA Prempal Singh Dhangar, Mayor Nutan Rathore, CDO famous Gaur and BSA Anjali Agarwal gave appointment letters to the candidates. Appointment letters were distributed to 51 teachers at the venue.
MLA Prempal Singh said that the candidates have got the responsibility of the teacher, follow it sincerely. Because only the basic teachers show the mirror of the society. BSA Anjali Aggarwal said that teachers will be allotted schools on the orders of the government. Before getting the job, the feeling which was inside the teachers, that feeling should always remain. During this Diet Principal Vimlesh Vijayashree, Manoj Garg, Ajit Kumar etc. were present. Firozabad
withheld appointment letters of two candidates
. Appointment letters were given to 51 teachers in the function. The appointment letters of the remaining two candidates were withheld. The BSA did not sign the appointment letter due to the old domicile certificate of the candidates Mohini Tiwari and Kshama Gupta. The candidates were sitting in the BSA office. After talking to BSA, both the candidates demanded to give appointment letters.
Share this story